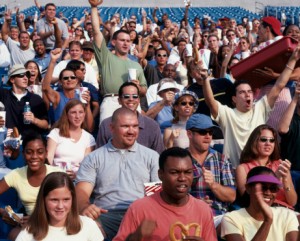 Since Windows 10 first launched on July 29, 2015, it has had over 15 million downloads. So, what do users think about Windows 10 – Thumbs up or thumbs down?
Well, the results are in and the vast majority of users definitely give Windows 10 a resounding "Thumbs Up" with high praise for the system.
Why are so many people hyped about Windows 10? There seems to be quite a few reasons why people love it. Here's why.
Windows 10 is Mostly Free
Although the Windows 10 is relatively expensive if bought outright by itself, most users can download it free if they currently subscribe to Windows 7 or 8.1 for the first year. This allows many existing users on these older systems to gain immediate access. The free download does not apply to business users though.
Longer Support
Another positive feature is that the support for Windows 10 lasts longer than other current existing systems. For example, you will receive mainstream support until Oct 13, 2020 and the system will have extended support until Oct 14, 2025. This is respectively 5 and 2 years longer than the support currently provided for Windows 8.
More Flexibility
Windows 10 operates not just on desktops and laptops, but on all devices including smartphones and tablets along with other hybrid devices. The apps which you get at Windows Store are universal for all devices. This means that by connecting your phone or tablet with a keyboard and monitor, you can use it just like a PC because it has interface features to give you this added flexibility.
Quality Gaming
Hard core gamers love Windows 10 because of DirectX 12 which enhances performance by as much as 40 %. This is way better than DirectX 11 currently found on Windows 7 & 8. And, with Windows 10 you can enjoy Xbox One game streaming which runs super fast and is incredibly responsive.
All in all, new users of Windows 10 love the features and are full of praise for the new system with good reason.
Need to learn more about Windows 10? Call Bralin Technology Solutions at (306) 445-4881 or (306) 825-3881 or email us at info@bralin.com to learn more.