More and more people continue to cancel pay-TV services and go elsewhere for entertainment. A recent global survey of individuals up to 48 years old if they plan to give up cable or satellite television in the near future; almost one-quarter said "yes." Many channels' ratings have begun to plummet as well.
TV's Decline
During late 2014 and early- to mid-2015, overall television viewing dropped by around 8 percent. The shift was more dramatic among people ages 18 and 24. Ratings data revealed that these viewers watched one-fifth less TV than they did a year earlier.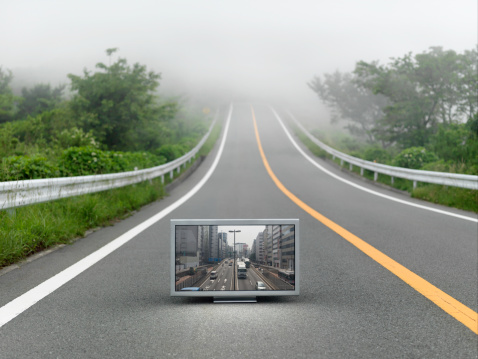 Television's popularity keeps shrinking because of several different trends. Facebook Live has made it possible for anyone to upload live video on the Web, and some of these broadcasts have attracted viewers by the millions. Internet companies recently started to transmit live sporting events as well.
Major Problems
However, people aren't only giving up TV because new alternatives have appeared. They also feel dissatisfied with the performance of television networks. A 2015 Gallup poll indicated that public confidence in mass media outlets had dropped to an all-time low. Only 40 percent trust the media to deliver fair, accurate news reports.
Many Americans want to escape the high cost of pay-TV services. As Time magazine pointed out in February, cable rates rise nearly four times as fast as the average product or service's price (based on inflation statistics). Major cable and satellite companies have introduced additional rate hikes during 2016.
Despite the skyrocketing cost of TV, viewers receive less content and more commercials. Advertising increased one-tenth during the 12 months leading up to July 2015. As ratings drop, and people find more ways to skip ads, the value of a television advertisement continues to fall.
The switch to digital broadcasting may have hastened TV's demise. When the transition took place during 2009, this technology added more free channels in some cities. However, many rural Americans saw most or all over-the-air stations disappear. This prompted numerous people to give up television or watch it less.
Alternatives
Various companies offer a wide range of substitutes for conventional TV. Some viewers opt to sign up for internet streaming services that supply well-known channels, such as AMC and ESPN. Users can watch shows through specialized apps for devices ranging from desktop PCs to tablets.
DVD rentals via mail or vending machines
Streaming traditional television networks
Recorded or live user-generated videos
Streams of series and motion pictures
Many people prefer to save money by paying for specific shows and movies rather than entire channels. Netflix offers a tremendous assortment of streaming content to view on computers or TVs that have the right equipment. Americans without high-speed internet access can rent DVDs from Redbox vending machines.
A few individuals have gone a step further by entirely giving up television, movies and streaming video, which provides them with more time for other activities. People report that they enjoy reading, exercising, having longer conversations and cooking more complex meals. Some believe this reduces stress and prevents depression.
Not So Fast
Nevertheless, TV isn't likely to disappear overnight. Television's convenience and familiarity will almost certainly keep it in many homes and businesses for years to come. Even the CEO of Netflix told Business Insider that "broadcast TV will probably last until 2030." He pointed to on-demand internet video as its successor.
To sum it up, affordable alternatives and growing dissatisfaction have triggered a persistent decline in TV viewing. Remember that you can trust Bralin Technology Solutions to keep you informed about all of the latest IT news, tips and tricks. For further information, please send a message to info@bralin.com or dial (306) 445-4881 or (306) 825-3881 today.