Undoubtedly, Office 365 has taken the business world as we know it by storm. With each update that Microsoft makes to Office 365, more and more companies are jumping on the Office 365 bandwagon, and for good reason. This enterprise software has something to offer for just about every business. Some business owners have even identified Office 365 as a major factor behind the success they've experienced.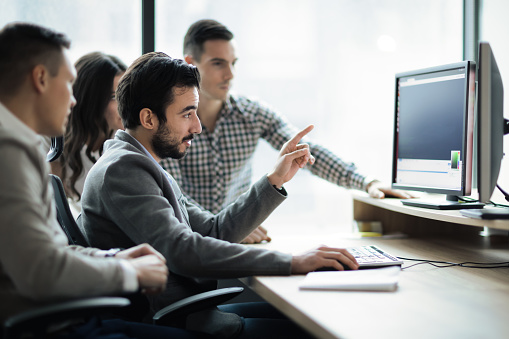 If you're thinking about making the switch to Office 365, here is some information about the features of this enterprise software that should help you make a concrete decision.
Available on the Cloud
As a business owner, your primary concern should be perfecting your products and services. Unless your business operates within the IT industry, you and your employees shouldn't have to worry about servers and maintenance. Fortunately, if you decide to switch to Office 365, you and your employees won't have to.
Office 365 is a cloud-based software. Therefore, you and your employees can use this software primarily on the cloud. However, if needed, you also have the option of integrating Office 365 with the on-premises solutions of your company. Not only will you save money on maintenance costs by using Office 365 on the cloud, but you will also enjoy peace of mind knowing that your data is safe and secure.
Scalability
If you foresee your business growing significantly in the near future, it is in your best interest to consider switching to Office 365. Scalability is one of the most lauded features of Office 365. With Office 365, you only need to pay for the features that you get.
Therefore, in the early stages of your business, you don't need to worry about wasting money on features that you won't use. As your business grows, you won't be forced to switch to another enterprise software to ensure your growing needs are met. Instead, all you will need to do is pay for more services and data storage. By choosing Office 365 from the beginning, you will save yourself a lot of time and trouble.
Access Anywhere and Anytime
In many organizations, the productivity of employees is limited significantly by the lack of access to documents and data anytime and anywhere. If you want your employees to be able to access anything required for work from home, coffee shops, and elsewhere, you should consider getting Office 365. Since Office 365 is available on the cloud, this software will make it possible for your employees to be productive hundreds of miles away from their desk in the workplace. Also, your employees won't be forced to work from a laptop or desktop computer. Office 365 makes it possible to be productive working from a tablet or even an iPhone.
Simplified Migration
One concern that many business owners have when it comes to switching to Office 365 is the migration process. If you also have this concern, you will be happy to know that Microsoft has made migrating to Office 365 incredibly easy. This is true no matter what storage tools your business is using currently. Also, once you make the switch to Office 365, you will never need to worry about migrating your data once more in the future because Microsoft is constantly making updates to Office 365. Microsoft strives to make timely updates to Office 365 to ensure this enterprise software continues to meet the needs of businesses across the world.
Unification of Your UI
Another issue that many businesses have is needing to use a plethora of software and apps to accomplish various tasks. If you want your employees to be able to enjoy a more unified UI, you should consider switching to Office 365. Office 365 has a business app for just about everything your employees need to do. Microsoft regularly releases new business apps on the Windows Store and quite a few of these apps are free. If you don't want your employees to have to deal with a crowded home screen, you can pick and choose the apps you know your employees will need to use and add them to the Office 365 home screen. That way, your employees will be able to access these apps easily.
Another advantage of having your employees use Office 365 for all their needs is that they don't need to worry about compatibility between apps. Since all of these apps are developed and/or managed by Microsoft, these apps will be compatible with each other. Not having to deal with compatibility issues on a regular basis will boost the productivity of your employees.
New Bug Updates and Features
If you've used other enterprise software in the past, chances are you've been frustrated with the lack of bug updates or new features. In some cases, you may have had to wait a few years for the release of a new product or update. Fortunately, if you switch to Office 365, you won't have to deal with this frustrations anymore. As stated above, Microsoft releases updates and bug fixes regularly and you will have access to these updates as soon as they're released.
Data Loss Prevention
As you probably know, data is the lifeline of most businesses. Accordingly, most businesses do everything in their power to secure their data and prevent data loss. One reason many businesses are switching to Office 365 is that this enterprise software makes data loss prevention so easy. Office 365 comes with a multitude of backup and data protection features that will allow you to enjoy peace of mind.
With each passing day, more and more companies make the switch to Office 365, an enterprise software that is frequently lauded as an all-in-one package. Switching to Microsoft's Office 365 can put your business on the path to success and prosperity in the near future. For more information about why your company should switch to Office 365, don't hesitate to contact us.