Even with all of the safety concerns that are surrounding Windows 10, it is important to note that it remains the safest Windows released to date. Learn more about how it protects you in our latest article.
Even though there have been concerns around Windows 10 when it comes to security, Microsoft is still claiming that it is the most secure version they have released to date. One of the claims they have made is that Windows 10 devices are about 58% safer than Windows 7 in terms of encountering ransomware, which is on the rise.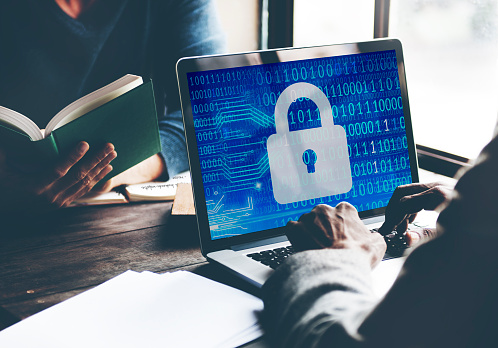 Why Ransomware Should be a Concern
Ransomware is definitely not new but its popularity dwindled for many years. In the past few years, though, it has increased and there have been major attacks on both corporations and on individuals. In the past year alone, the number of encounters with ransomware has doubled. In the past 10 years, it has increased by 400%. It certainly shows no sign of slowing down which is why Microsoft has decided to make security against it a prime focus.
How Has Microsoft Increased Security Against Ransomware?
The first way Microsoft has protected its users from ransomware attacks is by making the browser more secure. A lot of ransomware attacks occur through the browser or through plug-ins. To counteract this, Microsoft has improved its Microsoft Edge browser by helping it defend against attacks. Emails coming through Microsoft are also scanned for potential ransomware. Any that may have links in them that are suspicious or have suspicious attachments are blocked.
Microsoft has also incorporated their Block at First Sight feature through Windows Defender Threat Protection. This feature is designed to stop threats before they have the potential to cause any damage while also providing insight to further learn from the attacks. It uses machine learning and can help determine whether a file is malicious or not. It incorporates analysis and sends the data to Microsoft for examination. This component should be active by default but if you are having issues with privacy, you can turn it off. It is not recommended that you do so.
Why Multiple Layers of Protection are Needed
It may seem like there are a lot of ways Microsoft is trying to prevent ransomware attacks but that is because there are many different ways it can enter a system. Having multiple layers of protection is the best defense with the evolving methods that attackers are using. It didn't used to be as big of a deal but since activity has increased, so has the intelligence behind it. There are ways to prevent it an protect yourself from it and Microsoft is doing everything they can to assist with that. They not only have provided multiple layers of protection built into Windows 10 but they are actively trying to learn from the evolving ransomware landscape. Even though this is the safest version available, there are other things you can do to protect yourself such as anti-virus protection, only using secure networks, and more. It is important to educate yourself on the potential threats so you know what to look for in case an attacker gets through.
Microsoft is helping to prevent ransomware attacks through Windows 10 but that does not eliminate the threat. If you would like to learn more about how Microsoft is focused on security with Windows 10, be sure to contact Bralin Technology Solutions in North Battleford & Lloydminster via (306) 445-4881 or (306) 825-3881 or info@bralin.com. They can answer any questions you may have and help you further protect yourself agains potential ransomware attacks.