Money makes the world go 'round. Just because it's a cliché doesn't mean it isn't true. There's no business that survives without thinking wisely about their budget, ensuring they only spend dollars on products and services they really need.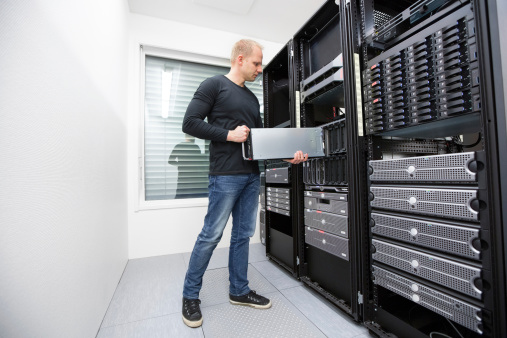 That's why successful companies are turning to managed services when it comes to IT. When you compare choosing a managed services company to either hiring an internal IT department or to paying a company by the hour for IT support, it's easy to see why managed services is good for business.
Predictable monthly billing
Any accountant will tell you that operational expenses are always better than capital expenses. It's always better to spend a predictable flat-rate amount on a service rather than purchasing something outright, hiring your own staff, or gambling on a by-the-hour service.
Managed IT services are generally offered for one flat-rate monthly fee. You can create a simple, easily predicted yearly budget, and rest easy knowing you have coverage for any and all IT issues you might experience in that year.
Incentivized excellence
A company that charges a flat-rate monthly fee is more profitable when they spend the minimum amount of time providing responsive support. They make more money the fewer problems you have! That means your managed services company is incentivized to be proactive – to deliver hassle-free IT with the absolute minimum of issues for you. Everyone wins when you never have to worry about IT issues bogging you down.
Professional technicians without the hassle of HR
Companies that handle their own IT in-house have to contend with either hiring an expensive IT professional or mucking around with someone who's just "good with computers." And even with the talented IT professional, you still have to worry about training for new IT over the years, covering vacation and sick time, and the potential of them being overwhelmed by a storm of IT issues.
By hiring a managed services company, you get the benefit of an entire team of professionals that you don't have to handle HR for. The company ensures they work with only the best, they stay updated on new IT issues and solutions, and they have a full team ready to provide you with support at any time.
Shared solutions make for faster support
A managed services company will have many other clients who have experienced various issues and had them solved by that managed services company. When YOU hire the managed services company, you get the benefit of all of those solutions applied to your IT without having to go through the pain of those issues yourself. And if issues do arise, the managed services company already has the resources, experience, and technology to quickly and efficiently solve them.
So, by "sharing" your managed services company with other clients, you gain access to a lot of experience, expertise, and resources, which lets you avoid the avoidable problems, minimize the impact of the unavoidable ones, and enjoy the benefits of hassle-free IT.
Discover why Bralin Technology Solutions is the go-to name in managed services for North Battleford & Lloydminster businesses. Our hassle-free IT gives countless businesses peace of mind every day. Find out how easy IT is with the right team by contacting us at (306) 445-4881 or (306) 825-3881 or info@bralin.com.