Being a small business owner can be tough, we get that. You've got to worry about your employees, your customers, your product, and everything in between. The last thing you want to worry about is whether or not your network is safe, or if it's even working.
So, you hire an IT company. When something's broken, they've got a few hours on retainer they can use to come and fix things up. Maybe it's not even that formal, maybe you just have a tech-savvy nephew come help you out when needed. Just somebody you can call on if things go haywire. This traditional IT management system is called "break-fix". When it's broken, they fix it.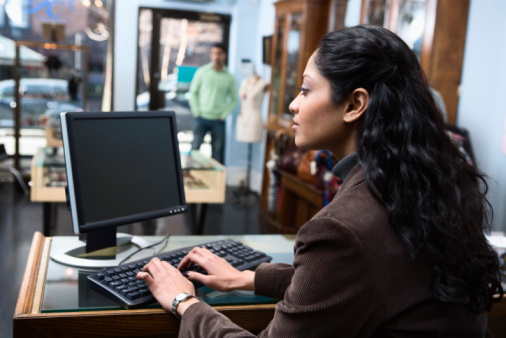 An IT Revolution
Break-fix is how all IT companies used to work. You either paid for their services by the hour, or they were on a retainer in case something went wrong. Then, some people started thinking there must be a better way. They developed systems to watch networks and systems, allowing them to fix a problem before it even became a problem. At first, the software needed was incredibly expensive, so most small businesses were unable to afford it. Around 2005, these systems started becoming better, faster, and cheaper, allowing small companies to take advantage of managed IT services.
Because of the availability and affordability of monitoring software in recent years, a lot of IT companies are switching to the "managed services" model. So instead of waiting for something to go terribly, terribly wrong, they're constantly working on your system to make sure it's running smoothly. Instead of rebuilding a collapsed house, they're checking for termites, corrosion, and any other problems the whole time.
Here are two things you need to know to understand the Managed Services IT model:
Instead of waiting for things to break, they're constantly monitoring your systems for symptoms of system failure. When a symptom arises, an alert will reach the Managed Service Provider, and they will immediately start working on fixing any potential problems, as well as preventing future ones.
They handle maintenance items that might be difficult for a small business owner to do or remember. Updating the server hardware, applying security patches, and any other maintenance item your system might need.
What about the cost?
For most cases, managed services actually costs less than the traditional break-fix services, even before you count in the true cost of system failure. When a system goes down, you could be losing employee hours, customers, and revenue. With a managed service system, your company will have a lot less down time, earning you more revenue.
Benefits For You As A Small Business Owner
Small business owners have a lot of things on their plate. Imagine not having to worry if your site is up, or if your leads are going through, or whether or not your data is safe. That's the beauty of the managed systems model. 24 hour a day, 7 days a week, 365 days a year, it's monitoring your system. This allows you to sleep better, knowing that someone else out there is watching over your business's technology.
Another benefit is avoiding the sudden spikes in cost that can come with a break-fix IT provider. If your system has a catastrophic failure, you could be paying a large sum of money unexpectedly, something your small business's cash flow might not be able to handle. With managed services, you won't have to worry about a giant spike in cost. It's like tuning up a car monthly, instead of waiting to replace the engine.
Are You On A Break-Fix Or A Managed Systems Model?
If you don't hear about your system crashing until after the fact, you're probably on a break-fix model.
If you know for a fact that your system is working, and all the latest security patches have been installed, and your data is backed up, you're probably on a managed systems model.
Are you interested in finding out more about managed systems services? Bralin Technology Solutions offers a free evaluation of your entire network. We'll look at every facet of your system, identify any current and potential problems, give you ways to speed up your system, all in one easy-to-read written report.