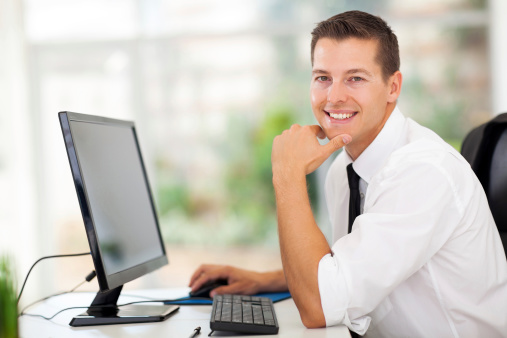 Microsoft Word continues to be the leader when it comes to word processors (OK, that's an oldie but a goodie term). Really, can you think of any other tool that you can use to prepare documents, letters, quotes and articles other than Microsoft Word? Probably not! WordPerfect hasn't been around for years, and the free stuff from OpenOffice doesn't even come close when comparing features. Let's not even talk about Microsoft Works, okay?
But Word can be even better than it already is with just a few little tweaks. We have stumbled upon five apps to enhance your Microsoft Word experience:
Use many fonts in your day-to-day Word work? Then you must have Font Finder in your arsenal of applications. Font Finder allows you to organize and flag fonts as favorites. It also makes your fonts easier to use. Must have application.
Sticky Notes For Office is another "have to have" application. Why? It's simple to use and super useful. Sticky Notes for Office allows you to post sticky notes and reminders. Click the new note button and stick a note right on your screen until you choose to delete it. You wouldn't believe how handy it is to have when you just need to jot down an idea or reminder.
Supplied by Legal Zoom, Free Legal Forms allows you access to a dozen or so legal forms. You don't get the entire library (those are available for a fee), but you do get access to some of the top legal forms available, including bill-of-sale and non-disclosure agreements. Handy for the basics so you don't need to go hunting across the Net.
This is yet another must have! Using the grammar checker in Word? Frustrated by its ridiculous inability to properly spell and grammar check your document? Then you need Consistency Checker. This tool is not only an enhanced grammar checker, but it also doubles to check for consistencies in your document – like "1, 2, 3" vs. "one, two, three." Great for maintaining style without having to hunt down every possible variant in your documents!
Turn your workspace into a calculator. When you enter a calculation into the application, it displays right inside Word. Word Calc also remembers your past calculations and does simple to complex mathematics in a snap.
These are five must-have applications for any Microsoft Word power user, and they're easy to install on top of your regular use of Word. You can easily scout around online to see recommendations for other apps as well, so keep your eyes open.
Have more questions about Microsoft Word? Not sure where to turn for support of your Microsoft Word or Microsoft Office installations? Your team of IT system experts at Bralin Technology Solutions are ready to jump in to help. Call us at (306) 445-4881 or (306) 825-3881 or drop us an email at info@bralin.com. We look forward to helping you.