The Bralin Technology Solutions team has been busy, hosting a pair of events to help local businesses deal with technology challenges. The first was a Lunch and Learn on August 31st, in partnership with the Lloydminster Chamber of Commerce. The second was an Executive Breakfast on September 14th, in partnership with the Battlefords Chamber of Commerce.
Both of these fantastic events allowed us the opportunity to speak with local business owners about their unique technology needs, helping to determine where their most critical issues lie. We were able to offer guidance, directing businesses towards the necessary next steps and discussing how they can best leverage technology to their advantage, and avoid becoming 'uber-ized'.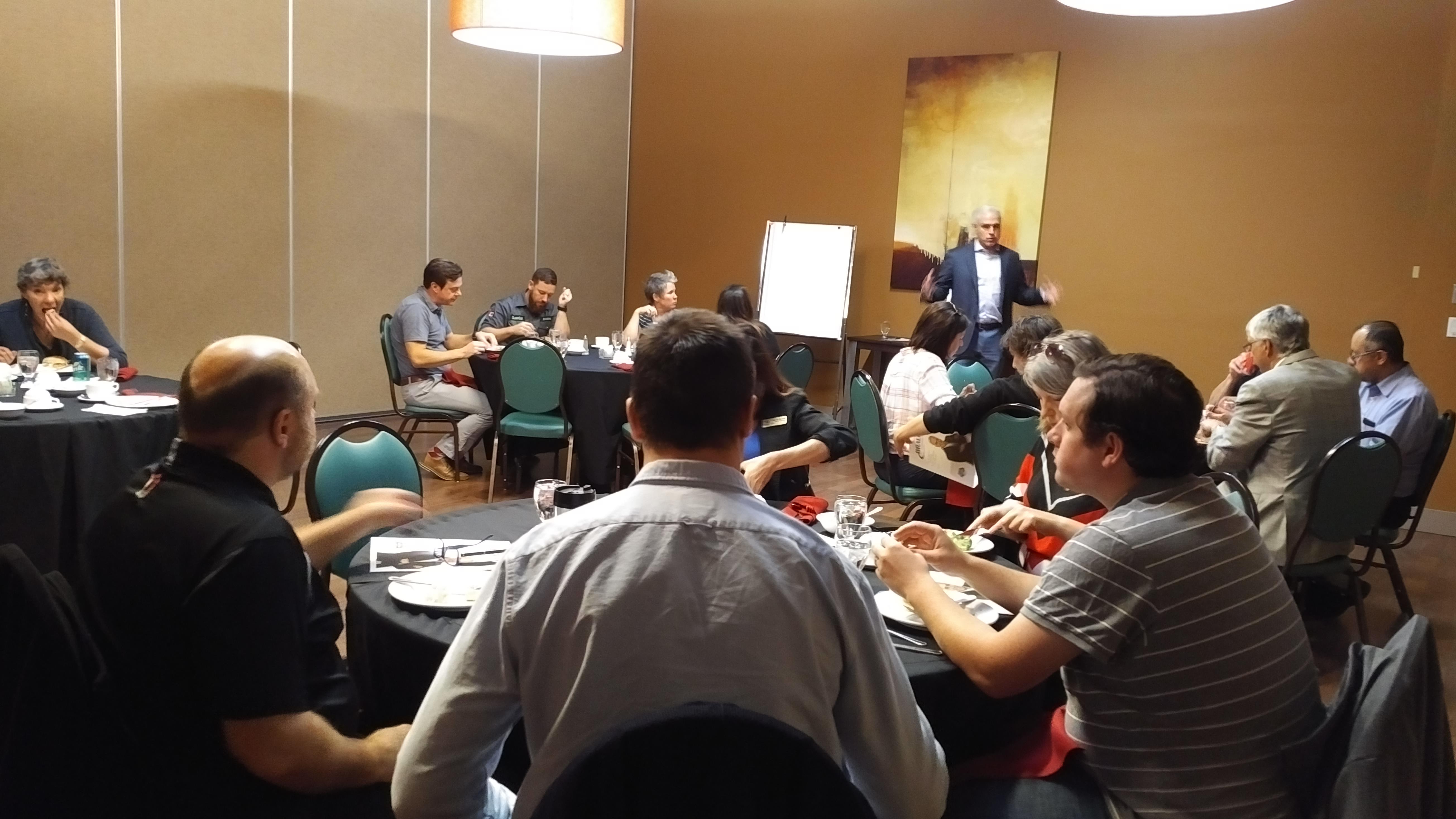 Bralin Technology Solutions would like to thank both the Lloydminster and Battlefords Chambers of Commerce for their support, and for making these events possible. We very much enjoyed having the chance to interact with local business owners, and it's something we hope we'll be able to do more of in the future.
Want to find out more about the IT support solutions we offer? Contact us at info@bralin.com or (306) 445-4881 or (306) 825-3881. We're the trusted IT experts for businesses in North Battleford & Lloydminster.