Cloud computing has become one of the newer buzzwords in business circles for small and medium-sized businesses. While not all small businesses have started using cloud computing, many find the cloud offers them additional services or storage space for their projects or files. Most companies are accessing the cloud to enhance their ability to share files internally to employees or externally to customers; however, there are many good reasons to add cloud computing to your company's resource list if you haven't already done so.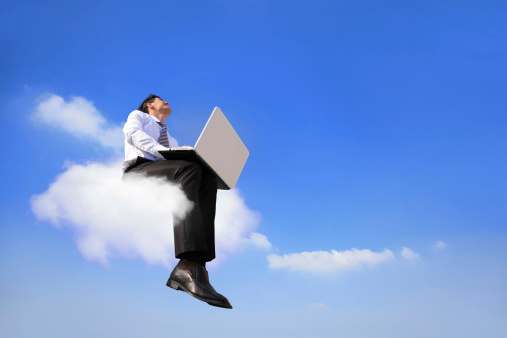 1. Infrastructure as a Service
With cloud computing, you can offer your clients the use of your infrastructure to host their cloud services. Another option is to sell third-party infrastructure for creating websites to promote clients' products and services.
2. Platform as a Service
Alternatively, you can offer your platform to clients through cloud computing. Most online platforms run on cloud computing today, because they are available to anyone with a connection. Companies are rapidly moving to the cloud to eliminate the need for computer hardware in their own offices decreasing their IT cost.
3. File Storage
File storage is a common use for cloud computing. You can store pretty much any type of file on the cloud, and if you need limited access to your files, private cloud services can be made highly secure. Cloud storage is essentially only limited to the maximum storage available from your provider.
4. Data Backup
Data backup is another common use of cloud computing. While you can backup to your computer or a drive, either of these can be physically damaged in a storm, flood or fire. The cloud offers you a place to backup data that is away from your location and will keep data safe in a secure environment. If needed, you can also share these backup files to other members of your team.
5. Disaster Recovery
In the event of a disaster, you can recover your files, programs and data from the cloud as long as you have a computer and an internet connection. Cloud computing is a good way to safeguard your important business information for recovery later on.
6. Increasing Collaboration
Collaboration within your company and with other companies has become a global concern. Cloud computing makes collaboration easy no matter where you and your collaborators are physically located because you can all access the project files on a shared cloud space. This type of collaboration can be made private until you are ready to bring your finished work to public attention. Even if you are working from home with other people from your company, the cloud offers more opportunities to work 24/7 with your partners without any restrictions based on available resources.
7. Testing New Projects
Tech companies often use their company's private cloud to test new programs or processes before they see the light of day. An engineer can easily set up a test program on the cloud, add data sets and then run the data through the program to find any leftover problems, before pronouncing it ready to send to a client. Once the test is done, the cloud space is relinquished back to the pool.
Bralin Technology Solutions is the trusted choice when it comes to staying ahead of the latest information technology tips, tricks, and news. Contact us at (306) 445-4881 or (306) 825-3881 or send us an email at info@bralin.com for more information.