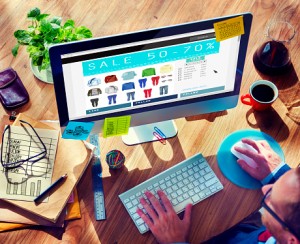 In this age, the majority of the revenue and profits realized by retailers is acquired on the internet. Indeed, while having a physical location is still very much an asset, continuously updating and upgrading your online store with the most up-to-date tools is one of the best ways to increase revenue overall. Are you an online retail business owner who is seeking some cutting edge tools to take your shop to the next level? The following is an overview of the top five tools to help your online retail business, not only improve it's sales, but to thrive.
Retail Marketing Automation Tool
Marketing automation is essential to a thriving online retail business. Supplying users with personalized advertisements for customers, you can engage in brand building by sending customers highly specified ads based on previous purchases. The best automation tools act as an all-in-one and provide services, such as automatic email response, email marketing, live chat, Twitter and Facebook automation and much more.
Point of Sale (POS) Software
One of the greatest potential time savers for your retail business, Point Of Sale software tracks business-related information, such as your sales, inventory, cash, customer accounts, and more. It also helps to manage returns, store credits, as well as refunds. You will also have the option to conduct customer data analysis, operate loyalty incentive programs, as well as automate your bookkeeping system and send automated purchase orders to vendors. Moreover, an online POS system can even help manage both your online and offline stores via the cloud, and much more. Although POS software can be highly helpful, be sure to perform your due diligence before settling on any given system as changing your POS system can be a highly complex and costly process.
E-commerce Shopping Carts/ Websites
Another great way to help your online retail business is by adding E-commerce and shopping carts. This will give you the option to receive extra traffic and promotion by offering your customers the options to sell business ideas, as well as their associated products. The shopping cart option will also allow your customers to purchase things from their tablets, phones, computers, and laptops. Moreover, the best of these packages come complete with a bundle of shopping and marketing products, as well as back office and security features making them essentially automated.
Retail Accounting Software
One of the most vital elements to any business, managing accounting-related functions can often be a hassle. However, with the help of retail accounting software, much of the difficult work will be done for you. With the best software programs, including Accounts Receivable, Accounts Payable, and a General Ledger module, this software takes much of the weight of managing accounting-related procedures. Many of these software programs are user-friendly and help with financial decisions, which allows smaller businesses to keep their financial management matters in-house.
CRM Software to Boost Online Retail Sales
One of the most important elements in maintaining healthy interactions and business relationships with your customers, CRM software is considered a godsend by many retail store owners. Helping to facilitate customer loyalty programs, as well as identify potential new business prospects, the best CRM software programs are able to find new customers, uncover potential market opportunities, and lay the foundation for future customer-related communications via phone, email, and/or trade shows. Moreover, it can also help differentiate between regular and VIP customers, which will further enable you to set prices, incentives, discounts, and much more.
To Sum It Up
No matter how well your online business is doing, there are a number of tools that can help you boost sales and help you take your business to the next level. Whether you opt to use these tools, or some others of your choosing, be sure to research them thoroughly before implementing them as deploying a harmful tool will likely do more harm than good. Either way, be advised that there are always options to help you increase your sales, as well as the overall visibility of your brand.