Download This Free Excel Password Remover That Actually Works!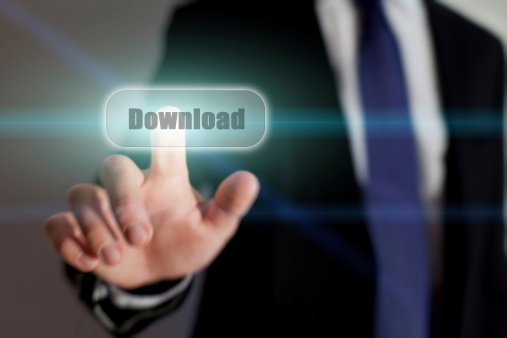 You have to be careful when you go online to download free tools. Sometimes, what seems like a good deal could actually leave your computer at risk, and often rarely works without purchasing upgrades or licenses.
Most tools found online don't work or install spyware, adware, and other malicious software on your computer. But sometimes these offers of free tools seem so good, and you know they'd be so helpful for your business.
How often have you forgotten to write down the password to your Excel workbook or worksheet? Your work has grinded to a halt while you find a solution to regain access.It happens to the best of us.
Luckily we found some free tools that ACTUALLY work, AND are infection free! We're always on the lookout for useful and safe tools our clients can leverage to save time and increase efficiencies for their business:
Remove Excel Workbook or Worksheet Passwords
The first program we recommend is by Straxx, called Excel Password Remover. It's effective in removing workbook or worksheet passwords, but can't remove full file protection (see our recommendation below). Excel Password Remover is compatible with Excel 97 through 2010 on Windows computers. If you're on a Mac, you can purchase the PRO version. It can remove passwords of any length, and even works with passwords containing special characters.
Direct file URL for Excel 2007/2010: http://www.straxx.com/excel/password_2015.xlam
Direct file URL for Excel 97-2003: http://www.straxx.com/excel/password_2015.xla
Instructions: http://www.straxx.com/instructions/
Remove Excel File Passwords
If you need to remove full file protection (i.e. you can't open the file) we recommend using Excel Password Recovery Lastic by PasswordLastic. A demo is available for download, but it's a licensed program and requires purchase for full functionality.
Excel Password Recovery Lastic is compatible with MS Excel 97-2013 and will recover or remove passwords from the file(s) you need to open.
To download the demo, please visit: http://www.passwordlastic.com/excel-password-recovery-lastic
Remember: Always be careful looking for free tools online. Don't download anything that hasn't been vetted by IT experts that you trust.
For the most helpful tools, tech-related news, security updates, and more, put your trust in the team at Bralin Technology Solutions.We're your completely outsourced IT department – improving your business with the right IT at the right price!
Email us at info@bralin.com or call (306) 445-4881 or (306) 825-3881 to learn more.