Business continuity, including disaster recovery and data protection, has been identified as the biggest challenge businesses face. As cybercrime continues to evolve, and natural disasters or human errors aren't coming to an end anytime soon, here are the to three things that everyone should know about disaster recovery, and how to plan accordingly:
The Number One Cause of Downtime is Not Natural Disasters
Most people are under the impression that natural disasters are the largest cause of system downtime. In fact, this is not the case, instead, it is human error as well as hardware failure that are the biggest causes. As many as 79% of small and medium-sized businesses are unable to recover from a hardware failure within a span of minutes. This indicates that a disaster recovery plan is critical.
Downtime Costs Are On the Rise
Technology is a crucial part of any business, and our dependence on data, applications, and systems in order to operate means the price of downtime can be high, and deeply impactful. Not only does just one hour of downtime cost the average SMB anywhere from $8000-$74000, it can have irreparable damage to reputation as well. After only four hours of downtime, WhatsApp lost millions of dollars, and upwards of 4 million users abandoned the app for a competitor.
Cloud-Based Disaster Recovery Solutions Make Restoring Operations Affordable
Even where there are IT budget constraints, it is possible to benefit from new cloud-based disaster recovery solutions, eradicating downtime. These solutions eliminate the need for:
spending large amounts of money.
needing a dedicated site or additional floor space.
spending on extra IT resources in order to deploy, test, and manage.
These solutions are able to provide enterprise-grade disaster recovery for essentially the cost of a mere backup.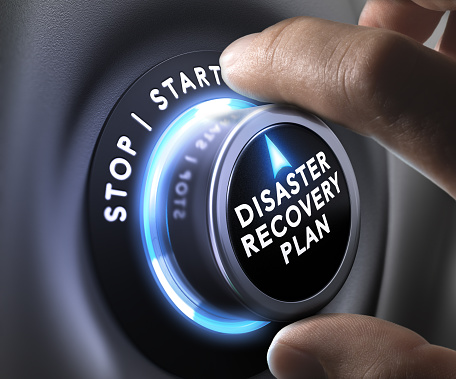 Discover more ways to protect yourself from disaster. Contact Bralin Technology Solutions at (306) 445-4881 or (306) 825-3881 or email us at info@bralin.com to find out about our managed IT services. We'll keep you prepared to recover in a moment's notice.