Much like the Justice League created by DC Comics to subvert villains on the silver screen, it takes a team effort to prevent system breaches within your organization. Fortunately, you and your employees don't have to have super powers to impede cyberattacks. The following 10 tips will help you create a superhero teem comprised of cyberattack-thwarting employees that are capable of stopping hackers in their tracks.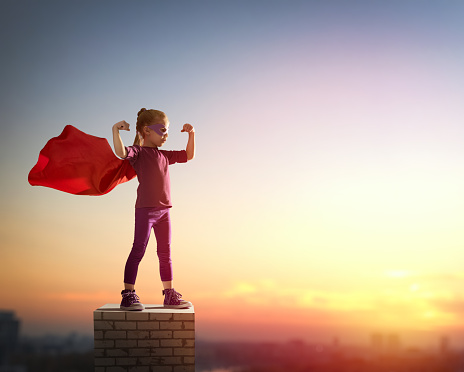 Tip #1. Train Employees on How to Protect Their Passwords
Passwords give people access. To prevent unauthorized individuals from having access to your systems, it's imperative that you train employees on how to protect their passwords.
Tip #2. Educate Employees on the Consequences of Opening Suspicions Emails
Hackers use a variety of tools to access business systems, including phishing emails. By training employees to be more discerning when it comes to opening emails, you could mitigate a significant number of cyberattacks.
Tip #3. Block Sketchy Websites
Your employees shouldn't be on websites that don't have top-level security protocols in place. You have the ability to block certain websites that don't meet your security standards. If you don't know how to do this, an IT company can easily establish this security measure for your business. Additionally, educate employees on how to analyze site security, if they need to access the internet periodically.
Tip #4. Establish a Procedures for Updating Software
Dated software and software that's not compatible with your system provide hackers with a way into your business. Software updates help you block cyberattacks. You must teach your employees how to keep their systems up-to-date to reduce the chances of a cyberattack.
Tip #5. Educate Employees About the Importance of Backups
Backups are essential for business continuity following a breach. However, if your employees aren't allowing the backup to run, then you are missing the point. Backups shouldn't be optional. Where required, educate your employees on running backups and updating their software to ensure your organization is safe.
Tip #6. Prevent Forwards with Other Employees' Email Addresses
Hackers are becoming savvier and using every tidbit of information they can get their hands on to penetrate security measures. Forwarded emails containing other employees' email addresses can easily be mishandled and land in the hands of a hacker. For that reason, you should regulate whether or not emails from your intranet can be forwarded outside of your organization.
Tip #7. Prevent Employees from Installing Software
Employees shouldn't be able to install software on your computer. Viruses and malware can easily be embedded into the software, allowing hackers to access your systems remotely. You should also prevent employees from using their USBs while working unless it's an organization sanctioned USB.
Tip #8. Block Social Media Sites
Social media sites are everywhere, and in most cases, these sites have a plethora of suspicious videos and files. If you allow employees to access these sites, you may be compromising everything you've worked so hard to protect—your business. To enhance safety and increase employee productivity, block social media sites.
Tip #9. Educate Employees on How to Verify Identities Before Sharing Information
Often, internal departments must share information. Departments that work as teams or human resource departments often send proprietary information throughout the day. However, doing so could be risky if identities aren't verified. You can force your employees to use a directory to ensure that proprietary information is shared only with internal employees.
Tip #10. Create a Security Reporting Policy
When you take measures to protect your business, it's important that the practices and policies are accepted at every level within your organization. If not, then you must provide a means to report that information anonymously. To reinforce your security protocol, create a toll-free tip line to report suspected violations of your security protocol.
Bralin Technology Solutions is the trusted choice when it comes to staying ahead of the latest information technology tips, tricks, and news. Contact us at (306) 445-4881 or (306) 825-3881 or send us an email at info@bralin.com for more information. We are happy to assess your current IT security to ensure your system is effective at thwarting cyberattacks.