As a business owner in Canada, the Internet is crucial to our operations, productivity and success.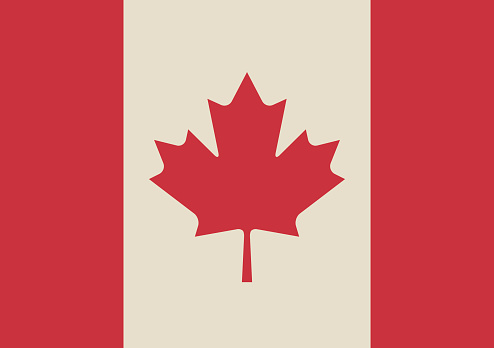 How important is the Internet to you?
Would you go as far to say that it's essential for a decent quality of life? Thankfully, the lawmakers in Canada believe it is.
Food, shelter, clothes, and a high-speed broadband Internet connection. Are these the new standards for basic human needs? I honestly think so. After all, it's now the 21st Century, and the Internet has replaced many of the more traditional aspects of everyday life.
The power of the Internet has changed the very fabric of our country. Everything from the decline of cable TV viewership, to the decline of shopping on Main Street. Those who don't have access to a high-speed Internet connection are missing out on more than just Facebook chats and cat memes, they're rapidly becoming second-class citizens.
That's why I was so interested in a news report about a decision made by the Canadian government. Canadian lawmakers declared that access to an inexpensive, dependable, and fast Internet connection is a basic right for all Canadian citizens no matter where they live. This announcement from the Canadian Radio-television and Telecommunications Commission (CRTC) came as welcomed news to the 18% of Canadians who live beyond the great technological divide in some of the most remote areas of the country.
Currently, residents in remote areas must pay outrageously high prices for slow and spotty Internet services with low data caps. Some people pay as much as $100 a month for 1 Mbps connections. Even for those who can afford to pay the cost, these restrictions prevent millions of Canadians from taking full advantage of all the benefits an Internet connection offers. Expensive and poor-quality Internet connections mean these residents don't have access to critical educational and medical information, nor the ability to conduct business online.
To make matters worse, many of the people in areas without reliable Internet are members of the First Nations, who are living in small indigenous communities. Many of them are already facing extreme hardships such as poor food quality, lack of security, and high unemployment. These harsh realities cause widespread feelings of hopelessness, and a much higher than average rate of suicide, especially among young people. Canadian lawmakers hope that by providing accessible Internet to these isolated communities, residents will be able to gain hope and improve their lives.
The chair of the CRTC, Jean-Pierre Blais said, "The future of our economy, our prosperity and our society — indeed, the future of every citizen — requires us to set ambitious goals, and to get on with connecting all Canadians to the 21st Century. These goals are ambitious. They will not be easy to achieve, and they will cost money. But we have no choice."
This goal is ambitious. The government plan calls for all Canadians to have access to unlimited data, with at least 50 Mbps for downloads and 10 Mbps for uploads. The government has already committed $750 million to the project, and predicts that 90% of all Canadians will have access by 2021.
The Internet in the USA
Right now, in the US, proposed Internet policies that seem intent on destroying net neutrality are working their way through Congress. If passed, these laws would put small businesses at a distinct disadvantage to large corporations that could literally buy up the majority of the bandwidth.  This would prevent small online businesses from operating on the same playing field as large corporations.
Besides the possible elimination of net neutrality, US companies still have a long way to go when providing high-speed Internet to all US residents. Even using the FCC's low-bar definition for broadband Internet, which is only 25 Mbps for uploads and 3 Mbps for downloads, millions of Americans don't have access to broadband-speed Internet connections.
According to the 2016 Broadband Progress Report issued by the FCC, 10% of all Americans lack broadband access. This number increased to 39% for Americans living in rural areas. What's even more troubling is that almost half of all American students attend schools that don't have Internet connections with the recommended 100 Mbps per 1,000 students. We can, and we must do better.
This isn't to say that there's no good news when it comes to Internet speeds in the US. Based on a recent report for the first quarter of 2017, the average Internet speed in the US was 18.7 Mbps. That's a 22% increase over the last year and welcomed news for Americans.
In terms of our government, it's refreshing to see that Canadian officials understand the importance of technology to improve people's lives.
Is your business getting the fastest Internet service possible?  Contact Bralin Technology Solutions in North Battleford & Lloydminster.  We'll be happy to perform a complimentary Internet-speed test to ensure you are.  (306) 445-4881 or (306) 825-3881 info@bralin.com