Microsoft's Surface Book 2 Vs. Apple MacBook Pro:  Which high-end notebook packs more features into a small package?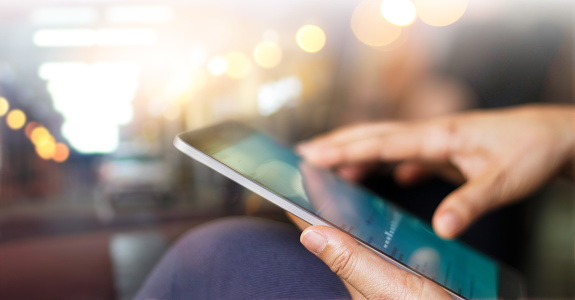 Have you decided to head for the Apple Store to buy the hippest notebook around?  If so, you may want to take a few minutes to glance at the specs for Microsoft's Surface Book 2.  If you already own the original Surface Book, expect a similar physical appearance, but don't let that fool you.  This time, Microsoft has gone way beyond expectations to deliver performance that Apple and other competitors haven't matched.  If you hope to future-proof your portable computer with a machine that won't seem outdated within months, you might want to consider spending a bit more on the Microsoft machine.
MS Surface Book 2 Vs MacBook Pro
To paraphrase the succinct reviewer from ZDNet, Microsoft didn't just introduce the Surface Book 2 to compete with Apple.  This savvy and established computer company also introduced this high-end notebook to show all of their notebook competitors how to compete in the market for high-end notebooks.  Microsoft packed a lot of performance in a small package, and they were bold enough to charge a little extra for it.  If the features of the new Surface Book appeal to you, you should still enjoy a good value for your money.
These are highlights of a comparison of some basic specs between the Microsoft Surface Book 2 vs. the MacBook Pro:
Price: Microsoft has priced their different versions of the new Surface Book at about $100 to $200 more than Apple.  With high-end notebooks like these, this price difference isn't as significant as it would be on a cheaper computer; still, it's worth noting that Apple usually isn't in the habit of competing on price.
Storage and RAM: Both Microsoft and Apple have identical base specs when it comes to storage and RAM.  Apple can be upgraded to 2 TB, but the Surface Book can only be upgraded to 1 TB of storage.
Screen size:  With both the 13-inch and 15-inch models, Microsoft offers a larger screen size and higher resolution. Of course, both machines have spectacular displays.
Battery life:  When used as a laptop, the Surface Book 2 claims an amazing 17 hours of battery life. This declines to five hours when used as a tablet. Apple says their batteries will last about eight hours on a charge.  Since the Apple machine doesn't transform into a tablet, it's fair to say that Microsoft's batteries are claimed to hold a charge over twice as long as Apple's.
Weight: The Surface Book weighs a fraction of a pound more than the MacBook.
Performance
Explaining the performance capabilities of the Surface Book 2 with the MacBook Pro deserves its own section.  Compare Microsoft's Core i7-865OU vs. Apple's i7-7700HQ CPU.  Microsoft has Eighth-Generation core processing speeds.  This makes the Seventh-Generation processor in the MacBook almost appear vintage, but it has only been out for a few months.  If you need speed, you can make certain that your notebook has state-of-the-art specs if you spend a little more on the Surface Book 2.
Screen Resolution and Graphics Capabilities
One of Apple's selling points has always been its graphics capabilities and screen resolution. They are still an industry leader in this regard.  At the same time, the Surface Book's display rivals the Apple.  On paper, Microsoft's specs may even appear better than Apple's do.
Microsoft also offers a 1080p/5 MP front-facing camera and a 8MP, auto focus, rear-facing camera.  The MacBook comes with only a front-facing camera, and this is a 720p FaceTime camera.
Maybe screen resolution has advanced to a point where most differences come down to a matter of personal tastes.  Unless the vendors start producing holograms or 3D, there might not be much they can do.  Of course, Microsoft has just introduced mixed-reality headsets.  The Surface Book 2 comes with a NVIDIA® GeForce® graphics processor that is fully compatible with these.  Avid gamers may want to upgrade to this latest offering from Microsoft too.
Two-in-One Versatility:  The Surface Book is a Laptop and a Tablet
Microsoft calls the Surface Book 2 a notebook computer.  One of the most novel things about the original Surface Book was the fact that the keyboard could detach from the screen This transformed the machine from a laptop to a tablet within seconds.  The Surface Book 2 still comes with this versatile feature.
The sacrifice you have to make if you want a two-in-one device like this is that the Surface Book 2 is a bit heavier and bulkier than the MacBook.  When compared to other laptops, you still get a streamlined and lightweight device.
This feature might help you justify the somewhat higher cost of a Microsoft Surface Book 2 when compared to an Apple MacBook Pro.  If you want both an Apple laptop and tablet computer, you could pay slightly less for the MacBook and then still have to pay more to also buy a tablet.
The Microsoft Surface Pro 2 Warranty
None of these features will help you if your computer malfunctions shortly after you take it out of the box.  Microsoft offers 30-day returns, three months of free phone support, a year's worth of in-store technical assistance, and free training with your purchase.  You can also choose to upgrade your warranty to a two-year extended warranty for extra protection.  With a MacBook, you can decide to buy the Apple Care extended warranty for $99.
Is the Microsoft Surface Pro 2 the High-End Notebook of the Future?
Some of you will always favor Apple devices.  If you already rely upon other Apple devices, you may find that the MacBook offers you the compatibility and other features that you already enjoy and are familiar with.  Obviously, Apple already has a large share of the high-end market and will probably continue to for some time.
If you're not particularly committed to Apple, you might be happy with the way that Microsoft did not hold back with their new Surface Pro.  It's powerful, versatile, and fairly lightweight.  The additional performance and graphics capabilities may be enough to convince you that this is the machine that is worth paying a bit more for.