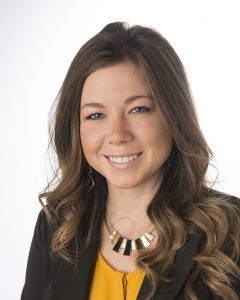 Stephanie has been a part of the family business for more than four years now, and has had the pleasure of watching Bralin Technology Solutions grow from its start in her parents' basement to what the company has become today. Her favourite part of being at Bralin is working with her family – which includes her parents, sister, and brother-in-law.
Where technology is concerned, the one device that Stephanie would never want to do without is her phone. It's a vital tool she relies on both in and out of the office to make life easier.
If Stephanie could have a conversation with any historical figure, she would love to be able to speak to Moses the Israelite and ask him about all of the incredible experiences he had throughout his life. He was a good example of humility, leadership, and dealing with difficult people, and would likely have some great stories to tell. Stephanie tries to make time to read the bible each day, applying the principles it teaches to her everyday life – something that has helped her build lasting relationships built on a solid foundation of trust.
If she were to win a million dollars, Stephanie would move somewhere tropical. If given the chance to travel anywhere in the world, she would love to visit Uganda in order to go on a safari, experience a different culture, and eat traditional food. China would be high on her list of destinations as well. A trip to the mountains with her husband, family, and close friends would be how she would choose to spend her time if she had the opportunity to do anything she wanted for a weekend.
Stephanie's favorite pastimes include snowboarding with her husband during the winter months and spending time working in their yard during the summer. Her favourite food is pizza from the little shop in the North Battleford Coop mall. Each time she comes home for a visit, a stop there for a slice of their heartburn special – with pineapple – is a must.