In the world of business, "managed services" is defined as a way to sensibly outsource routine basic management functions and responsibility. In most cases, the service is strategically adopted, with the primary goal of improving operations by outsourcing an exact function or aptitude to those with expertise in the field. In addition, there is usually a cost-cutting benefit when the tasks are taken from in-house and given to a managed services provider.
A managed services provider (MSP) is a company that provides application, e-management, and other IT system services across a network to assorted enterprises (the clients of an MSP). The core offering of IT MSP vendors is focused on management services.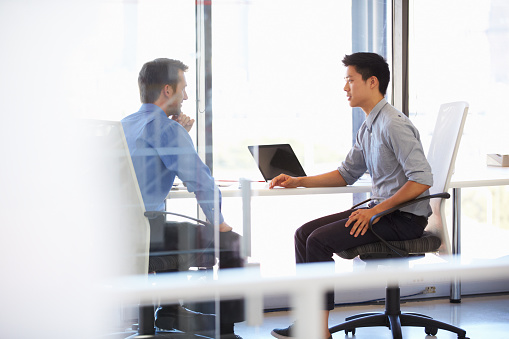 Managed IT services have many benefits, but this post is dedicated to how Managed IT Services gives you 24/7 coverage — something a small- or medium-sized business struggles to have — if it has any extended coverage for IT at all.
Why Your IT Department Needs 24/7 Coverage
When you have your IT department working alongside an MSP, routine maintenance can be done when your offices are closed. This is very beneficial to your company since staff at work during normal business hours need not be disturbed by systems that must be rebooted or taken offline. This means that your employees stay on top of their work, and the business is not paying for the unproductive time caused by computer system maintenance and repair.
During routine business hours, small- and medium-sized companies' IT departments are busy putting out fires, setting up new employees and, generally, having full days. When an IT department becomes too busy putting out fires, patches may not be installed when they should be. This can put your company at risk if the patch was for a security flaw. However, security is not the only type of patch your company installs. The software you use also needs patching, and not installing one patch followed by an install of a later patch can create havoc in your software as the dependencies on the patch were not installed. With 24/7 IT, Managed Services patches are installed when they are received.
Many small- and medium-sized businesses rely on a single person to manage their IT. He or she has some knowledge, most of it not specialized for the following tasks:

Performing as a technical engineer
Extensive knowledge of business networks
Computer support
Security
Other tasks
Even if you do have such a person, he or she cannot work 27/7/365. In addition, it is bad business to give one person so much authority over your IT system. Using a managed IT services company gives you the capability for all the tasks mentioned all day, every day.
Another way to view outsourcing of IT services is as a means of automating the department so that it functions the way you want it to when you want it to.
Bralin Technology Solutions is the trusted choice when it comes to staying ahead of the latest information technology tips, tricks and news. Contact us at (306) 445-4881 or (306) 825-3881 or send us an email at info@bralin.com for more information.