Microsoft Office 365: Giving You Anytime, Anywhere Access While Saving You Money!
Our Office 365 Consulting Experts Help You Move to Office 365 for Enhanced Productivity and Collaboration!
You and your staff members are already very familiar with the beloved Microsoft Office suite of applications – Word, Outlook, Excel; you're likely using these programs on a daily basis for better collaboration, communication, and productivity. Why not take it one step further with Microsoft Office 365?
As your North Battleford & Lloydminster Microsoft Partner, Bralin Technology Solutions can help you leverage Microsoft Office 365 on a monthly subscription, at a discounted rate! Call (306) 445-4881 or (306) 825-3881 or email us at info@bralin.com to learn more.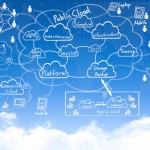 Microsoft Office 365 gives you all the benefits of your most loved applications – with the added advantage of anytime, anywhere access. Plus, we're able to provide a discount on the monthly per user subscription – for those who sign up for a one-year service commitment. You're able to avoid huge licensing fees while taking advantage of:
Guaranteed 99.9% uptime with built-in backups and business continuity for simple recovery whenever necessary.
Simple collaboration amongst your team with built-in integration with Microsoft SharePoint.
Easy and secure access to emails, calendars, contacts, and files while on the go, from any device or location.
The ability to scale your solution to your unique needs with as many – or as few – users as you need.
Do you already have a current subscription? Make the switch to our team of experts and we'll help you save even more! We'll migrate your existing files, users, emails, and settings without hassle – and we'll offer training and ongoing support.
Ready to make the switch? Contact us at (306) 445-4881 or (306) 825-3881 or send us an email: info@bralin.com. We'd be happy to help you move to Office 365 for enhanced productivity and collaboration.