Last month, Bralin Technology Solutions had the privilege of teaming up with Arlin Sorenson, Founder and CEO of HTG Peer Groups, for a series of three workshops titled Planning For Success. These presentations, as well as his appearance as a special guest speaker at the Battlefords Chamber of Commerce 111th Annual Presidents Banquet gave area business professionals the opportunity to learn time-management skills and tools for success and growth from one of the very best in the industry.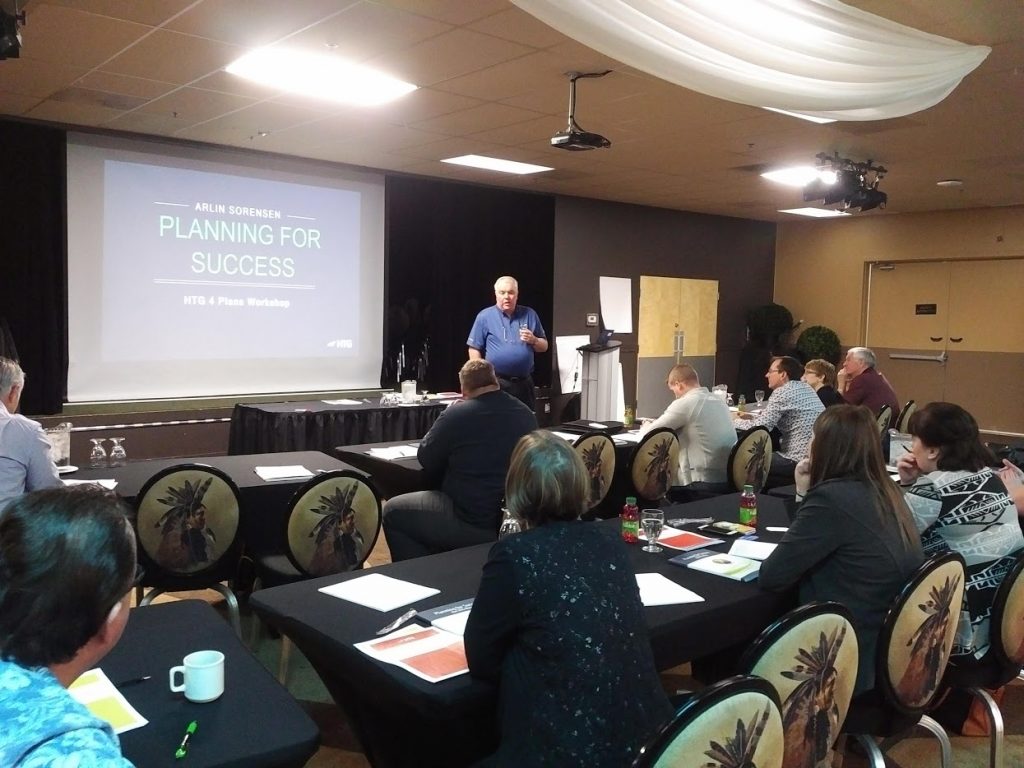 The response to the workshops held in both Lloydminster and North Battleford was even better than what we had anticipated, and attendees left with valuable information that is sure to leave a lasting impression on their business practices. One of these attendees was Ben Acquaye, Chair/Instructor of Business Studies at Lakeland College, who had this to say about the experience: "When I attend these events I look for affirmation, discovery and authenticity. I got a lot of affirmation in the examples and stories shared… Arlin is authentic. Very."
Acquaye was far from the only attendee to have been blown away by Sorenson's presentation.
"I thought the seminar was very worthwhile and gave me a lot to consider and plan for going forward. It more than met my expectations," said Heather Guthrie, Operations Manager at the Battlefords Chamber of Commerce. Bev Charbonneau was in agreement with Guthrie. "The seminar exceeded my expectations. It has changed my life."
On behalf of all those involved, and those who attended, the Bralin Technology Solutions team would like to thank Arlin Sorenson and his wonderful wife Nancy for making the trip to Saskatchewan. We enjoyed our time with them very much, and hope that they might return again at some point in the future.
Interested in learning more about how you can use technology to generate success and growth for your business? Contact us at info@bralin.com or (306) 445-4881 or (306) 825-3881. We're the IT professionals businesses in North Battleford & Lloydminster trust.