Every business has some sort of system for reserving company equipment and booking rooms for company meetings and events. However, these systems are usually disorganized and leave employees groaning. Whether the system involves an on-paper sign out sheet or basic word-of-mouth reserve requests, an unorganized approach can lead to wasted business hours and miscommunications over company resources and office space.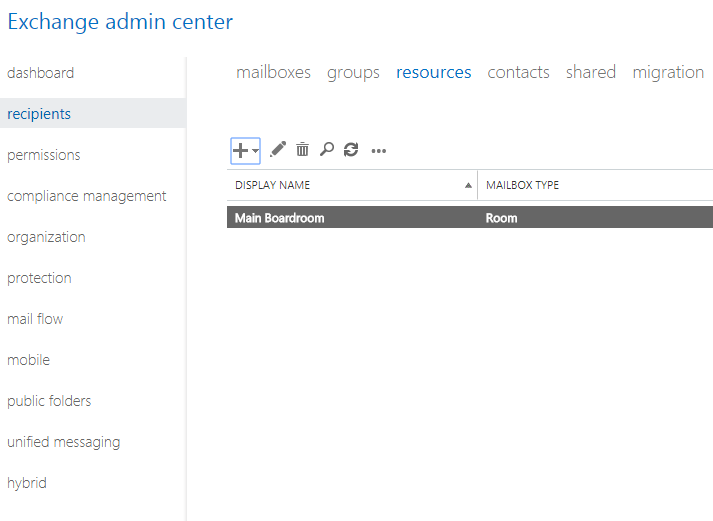 Often, employers are looking for a better and easier way for team members to access equipment or book office space for important meetings or training events. Like with other areas of business optimization, many business owners are looking to technology to help streamline these processes to drive productivity and increased management capacity.
Bye-Bye Booking Nightmares: Setting Up Room Mailboxes for Meeting Optimization
In Microsoft Outlook, a room mailbox is a resource mailbox that can be assigned to a specific physical location in a company's office. This could include presentation spaces like auditoriums, conference and meeting rooms or rooms designated for training and employee education.
The room mailbox feature in Outlook allows users to easily reserve and organize the use of these rooms by including room mailboxes in meeting requests and event invites. When the feature is used, options can be configured to decide whether invites should be accepted or denied.
Furthermore, certain employees can be granted access to a room mailbox so they're able to directly manage its calendar. This makes it easier than ever for administrators to make room for last-minute executive meetings and keep track of what rooms are being used and for what purpose.
Resource Management Optimized: Setting Up Equipment Mailboxes for Fool-Proof Device & Equipment Sharing
Like the room mailbox feature, an equipment mailbox helps to streamline company resources and drive organizational efficiency. An equipment mailbox is a resource mailbox that can be assigned to a company resource that is not location specific. This could include portable computers and tablets, audio-visual equipment like projectors and microphones or even company vehicles.
Once an administrator has created an equipment mailbox, users are able to easily and efficiently reserve various company equipment by including the corresponding equipment mailboxes in a meeting request. This makes it easier than ever to keep track of company resources, connect employees with the things they need and avoid double-booking of critical devices and equipment.
Business Implementation: A Step-by-Step Guide for Setting Up Equipment & Room Mailboxes
Setting up Room and Equipment mailboxes is available for all Outlook users including Office for Business and Office 365 Small Business among others. This makes it possible for users to take advantage of room and equipment mailboxes in Outlook platforms on and off the Cloud.
For cloud-based Office 365 platforms, room and equipment mailboxes are set up in the Office 365 Admin Center. Keep in mind, that to create the mailboxes, users must be granted administrative privileges. Check out the step-by-step process below for creating and managing room & equipment mailboxes:
Sign in to Office 365 with your business account.
Access the Office 365 Admin Center.
Use the search feature to locate rooms or equipment or navigate Outlook to find Resources > Rooms & equipment.
Click Add.
Fill out the room or equipment fields:
Select Room or Equipment: set the type of mailbox you'd like to create.
Give the Mailbox a Name: give the mailbox a relevant name or even a short description.
Set a Mailbox Email: set the email alias of the room or equipment. This is necessary to send a meeting request for the room or equipment.
Outline Mailbox Capacity: set the number of people who can fit in the room or use the equipment at the same time.
Location: list the room number or location of the room in a building or region. For equipment, list where the equipment is stored.
Phone number: for room mailboxes list the number of the room itself. For equipment that has an associated number, list it here as well. Note that this is different from the meeting phone number generated when using Skype for Business.
Choose Add.
Choose View details to see the room or equipment mailbox you've created.
Set scheduling options to change the allowed meeting times, booking windows, and so on.
Then, Save and Close.
Other important process points to keep in mind:
To create and manage resource mailboxes, users need administrative privileges and must be a member of the Organization Management or Recipient Management role groups in Outlook. Individual access permissions can be granted by following the steps in the Manage Permissions for Recipients feature in Outlook.
Once a user has been granted permissions to access a room mailbox, they can then open and organize the mailbox as needed. Full details and user instructions can be found under the Open and Use a Shared Mailbox tab in Outlook versions 2013-2016.
For server-based outlook and exchange programs, creating, managing and modifying equipment mailboxes can be done easily using the Exchange Admin Center feature in Outlook. To learn about the different types of recipient privileges for room mailboxes that are available in Exchange 2016, check out the Recipients tab.
Optimization in Every Industry: Let Outlook Drive Efficiency and Optimization in Your Office
No matter what industry you're in, using the tech tools built into Microsoft Outlook to make your employee's lives easier is a no-brainer. Even better? Using room and equipment mailboxes makes it easier for you, as a business leader, to keep track of company time and resources. In a competitive, fast-paced business world, there's nothing better than having fail-proof ways to manage resources and streamlining opportunities for connection.
Outlook is jam-packed with hidden gems that are designed specifically to help a business run smoother and more efficiently. Understanding how to best implement such a large tool-kit of resources can be overwhelming for the busiest of business leaders. Reach out to local tech experts if you need guidance and make sure your company is making the most out of Microsoft tech tools.