According to a recent survey, around 29 percent of companies named security as the major problems in the upcoming years. The current percentage is a ten percent increase from last year's survey results. While security is the biggest problem, efficiency and workflow was a close second, at 26 percent. Apart from cybersecurity and problems pertaining to privacy, emerging technology and infrastructure management have also been ranked as the top technological challenges faced by companies; regarding of the industry they belong to.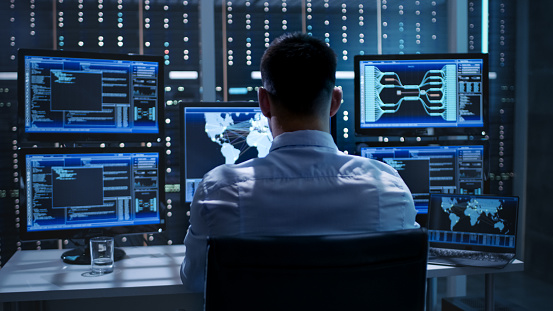 Challenges faced by tech companies
While firms do face these major challenges, coming up with a solution for them is a problem because half of the companies that cited security as a big problem don't have the money needed to deal with the problem. Half of the respondents claimed that their firm's budget was the same as last year while 8% of them stated that the budget allocated to the IT department was smaller this year. Another research also suggests that a large part of global companies, up to 55%, only have an IT audit assessment on a less-frequent basis; most commonly once a year.
It is a difficult task for security professionals to get the budget they require for setting up a proper, well-developed cybersecurity program. The problem is that security professionals are only handed the budget after there has been a major data breach or if there has been an incident that has left a negative impact on the company. A number of organizations find it hard to quantify security or put a monetary value on it.
With news filled about phishing scams and hacking incidents and social media websites talking about privacy, one can easily understand why security is such a concern. For instance, just last year in May, companies in more than 150 countries had been targeted. The targeted companies included big names such as NHS, FedEx, and Honda.
Just like law firms, tech firms also store tremendous amounts of sensitive data about users, which is why it is crucial for them to employ high-security levels. A lack of security on the part of tech firms not only shows negligence but also puts all the users at risk who's data is stored with the company.
What security challenges do tech firms face?
The challenges to cybersecurity are regularly developing and are becoming more severe; making it vital for tech firms to stay on top of their game and constantly work on finding solutions, so they stay safe from security attacks. Mentioned below are a few of the common kinds of threat that tech companies can face:
Malware
Malware is highly common. Not only is it present abundantly on the internet, but it is also the tool that a majority of cybercriminals use for obtaining their goal. Whether it is for locking up computers and charging them for obtaining their goal or it is for infiltrating an organization and stealing confidential information; malware is the best tool. Similarly, malware can also be used for making public statements and getting people's attention. In each cybersecurity incident, malware always has a role. In fact, it can also be used as a pivot into the company.
Users
While this might seem surprising but users are a threat too. For instance, the threat can come from the inside, i.e., a malicious employee, or it could also be because of accidental user actions.
Spear phishing
Another tool that is becoming more common these days is spear phishing, primarily because it is quite effective. Hardly anyone thinks twice before opening any PDF document or a Word document. Many of us, in fact, use it regularly for work without thinking. This routine of not giving a second thought before opening a document is exactly the factor that criminals count on.
For all these security threats, the solution is simple; user education. For any organization, it is crucial to teach employees to first think before clicking on anything; whether it is a link or a document. While user education is important, it doesn't mean that technology selection should be neglected. Enterprise systems can provide a sufficient amount of security if their users are given the right cybersecurity training and know how to use the systems correctly. While this requires more money and more time, the training is crucial for keeping the firm's data protected.
Furthermore, another step that firms can take is to use email gateway technologies that can help get rid of the malicious emails before it goes into the user's inbox. This simple measure can go a long way when it comes to protecting the firm from spear phishing.
Bottom line
It cannot be denied that the industry is filled with challenges, that increase in difficulty with each passing year. However, the good news is that all problems can be solved if only firms make use of passion, ingenuity, and a systematic thought process for solving them.