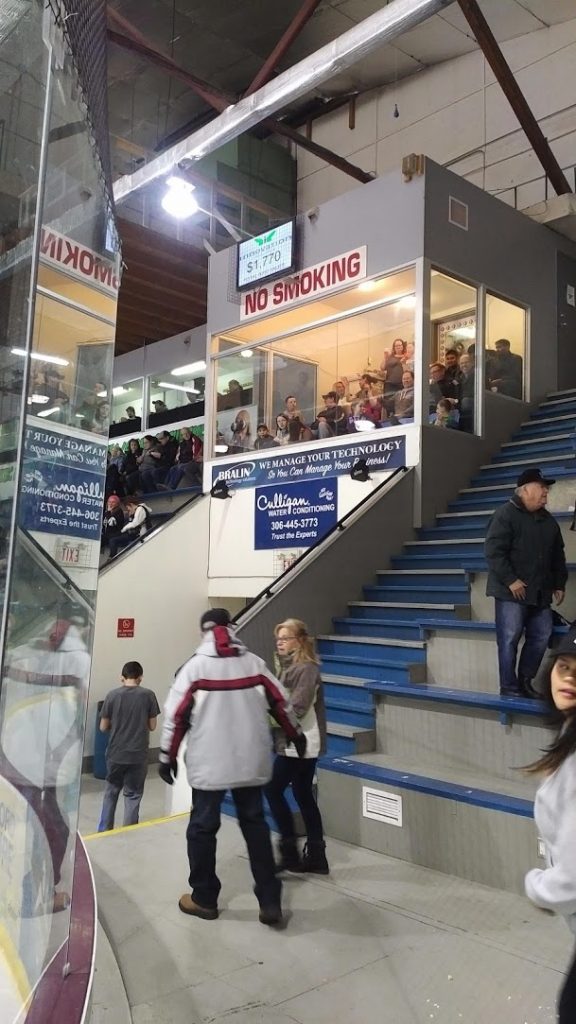 January 13th was an exciting night for the Bralin Technology Solutions team. We had the opportunity to watch the Battlefords North Stars take on the Weyburn Red Wings from our very own corporate box. The night may not have ended in a win for the home team, but it was most definitely a win for our team. Members of the Bralin staff were joined by a few of our amazing clients for the occasion, and a great time was had by all.
The Bralin Technology Solutions team would like to thank the North Battleford Civic Centre for their hospitality, and their help in making this night a memorable one.
It's been our privilege to be a sponsor of the Battlefords North Stars for the 2016/2017 season. We're looking forward to more wonderful nights like this one as the season continues, and hope that more of our clients will be joining us in cheering the North Stars on.
Check out the North Stars' official website for this seasons' schedule, and to grab tickets for their next home game.