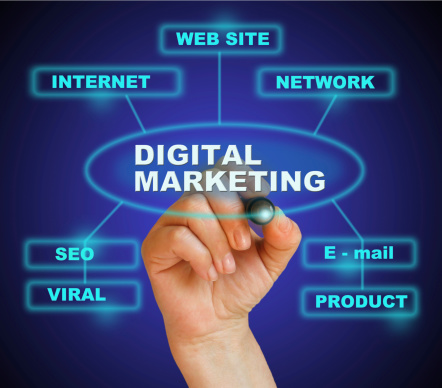 Marketing is not just for big companies. Every company needs to be involved in marketing in one way or another, or they'll find themselves becoming irrelevant in today's fierce market. Thanks to many of the online services such as "social media," many small businesses can get started for a small monthly fee.
There is also value to using some sort of online advertising such as Google Adwords. Many of the leading such engines and social media platforms offer paid advertising that will allow you to place an ad on their website or search engine for a few dollars per click.
Here's the trick: You need to know WHERE you audience is and HOW to get the most bang for your marketing buck.
Here are some tips to help your North Battleford & Lloydminster business with your online marketing success:
Know The Terms: Before you spend any money with online advertising, you need to become familiar with the terms used by online marketing companies. Online marketing is all metrics-based, so businesses must know the numbers and trust that their online marketing has these numbers for you. The three basic things to track are:

How many people SEE the ad
How many people CLICK on the ad
How many people PURCHASE because of the ad

You need understand the following:

Pay-per-click: This is the cost associated with someone clicking on your ad. Your account is charged every time someone clicks on your ad.
Pay-per-impression: An impression is simply this: how many times has your ad has appeared in the search results or on their website? You'll pay for each time your ad appears, regardless of how many people click on it.
Pay-per-acquisition: You pay for a specific action to occur, such as filling out a form, calling your office, or making a purchase. This is the most expensive type of marketing because the costs are influenced by an action, but it's also the most likely to produce results for your investment.

Set a budget and stick with it: If you're moving into online marketing for the first time, set a small budget and monitor it. Make changes and see how the influence resets. You must have a budget to work with, but don't go crazy and pour in all your money to it. Make sure you set a daily budget for your ads and closely monitor overall performance.
Use the right keywords: Do you know the keywords that your market uses to find your services? Don't just guess at them. Use services such as the Google Keyword Research Tool that comes with Adwords. Understanding phrase and exact keyword matching will also help you save hundreds if not thousands with your online advertising.
Have questions on how to best advertise your business online? Contact us at (306) 445-4881 or (306) 825-3881 or drop us an email at info@bralin.com. We have many leading partnerships with companies that can help you maximize your online marketing budgets.