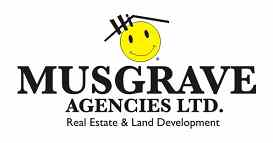 Active in real estate and development in British Columbia, Alberta and Saskatchewan, it was crucial for Musgrave Agencies Ltd. to maintain constant communication and connection. However, with a new building and new equipment to be set up – and the lack of a trusted IT partner -, Musgrave Agencies Ltd. feared the downtime they would experience during this process. Thankfully, they knew of Bralin Technology Solutions, who was able to respond quickly. Not only was Bralin Technology Solutions able to set their IT environment up in the most fitting way, but was also able to learn and figure out what solutions they needed for success.
Nowadays, a company's technology and Internet connection play a big part in its success. If a company cannot stay up-to-date or maintain data communication, it can begin facing significant challenges that could ultimately hinder its success.
The Situation: An Expanding Company With The Need For An Expert IT Provider They Could Trust To Help Them Get Set Up Right!
"We are a real estate and land development company – Technology helps us perform our jobs efficiently and effectively," explains a Musgrave Agencies Ltd. spokesperson. Relying on technology the way they do, it was important that Musgrave Agencies Ltd. have an IT partner they could depend on. Unfortunately, however, they did not.
"We had purchased team boards for the new office and were having issues getting them set up and working properly", elaborates the company's spokesperson, and adds, "We were building a new building, too, where all of our divisions would finally be located under one roof. Bralin Technology Solutions was known to us, and we approached them to see what could be offered to us."
The Solution: A Robust, Reliable IT Environment Backed By Knowledgeable, Responsive Support To Ensure Maximum Uptime & Efficiency!
"The team has proved to us the benefits of having them provide the services they do. . . The benefit to us is that when systems go down we can count on them being looked at right away and being back in service ASAP. They have also retrieved lost information that would almost be impossible to recreate." explains Musgrave Agencies Ltd. spokesperson.
Bralin Technology Solutions was able to come in and clearly explain everything to Musgrave Agencies Ltd. to make their IT environment suitable for their success. With responsive support and reliable technologies, Musgrave Agencies Ltd. spokesperson beams, "We appreciate the fact that they respond to our requests promptly. They go above and beyond and even provide services to us that are not covered in our contract."
The Outcome: A Hard-Working, Trusted IT Partner Who Will Go Above & Beyond To Ensure They Are Running Smoothly!
Since working with Bralin Technology Solutions, Musgrave Agencies Ltd. has seen significant benefits overall to their IT environment and peace of mind. Musgrave Agencies Ltd. spokesperson elaborates, "Technology is continually advancing and improving. We have quarterly meetings with Bralin, and they make recommendations to us based on their knowledge of our company and what would benefit us."
Also, the spokesperson remarks, "Bralin would be highly recommended. The staff is knowledgeable, friendly and respond to all our requests promptly."
Bralin Technology Solutions can help you reach IT solutions for success! To discover how, call us at (306) 445-4881 or (306) 825-3881 or send us an email: info@bralin.com.