Collaboration tools can be very beneficial to teams but you want to ensure privacy and security with these tips.
Collaboration tools have become extremely popular in recent years. They make it very easy for teams to effectively communicate and share information in a way that email fails. However, even though it has become something so widely used, it is still something that should be of concern to companies and IT teams in terms of privacy and security.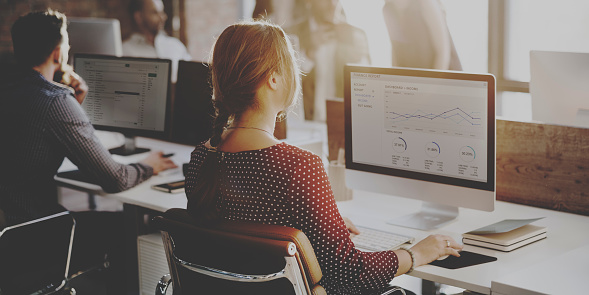 Mistakes to Avoid Making While Using Collaboration Tools
When you are using collaboration tools, there are many common mistakes that companies and IT departments make. These are just a few that you should avoid making in your own business.
Use a tool that can be downloaded onto a device. Many collaboration tools rely on using web browsers for use but if one person has not updated their browser to the current version, all of your team data is at risk. Find a tool that can be downloaded to a device instead for better security.
Use a recovery key for lost devices. While it is still more common to use a password to provide security, there are still many ways this kind of information can become compromised. It is better to use a recovery key system for all devices and access.
Avoid emailing digests. If your teams share a lot of information during the course of a day, it makes a lot of sense to use digests to summarize everything on a daily basis. What is not smart, however, is sharing all of this data and information through a secure platform and then sending it over the internet and via email. Email storage is not very secure today and you should only share information, data, and digests through your secure platform.
Do not set up automatically expanding link previews. Sometimes when a link is shared within a collaboration tool, the settings will automatically open the link for you via preview. While this may seem convenient, it is not something you want to happen. That is because by doing this, it will automatically download the content to your devices and send your IP address back to the site without your consent.
Consider your integrations wisely. While integrations can make your team more efficient and help out in many ways, if these integrations are provided through a vendor, then any information you share through them will be accessible to the vendor. If you have private data that you do not want leaked, you should consider using integrations that do not go through a vendor.
Opt for end-to-end encryption. Many collaboration tools provide encryption as an option but it is generally not end-to-end encryption which can leave your data vulnerable. End-to-end encryption is always a good idea because it will only allow members of that specific conversation to decrypt the content.
Prevent information leakage. Even when not logged in, some collaboration tools allow for you to search for a company by typing in company.app.com or something similar. This can lead to less security so find a collaboration tool that does not allow for this.
For more information on how you can stay safe and secure while using collaboration tools in your business, be sure to contact Bralin Technology Solutions in North Battleford & Lloydminster by calling them at (306) 445-4881 or (306) 825-3881 or emailing them at info@bralin.com.