If there is a product that has proven itself worthy of Microsoft's pride, then it is Dynamics 365, the company's cloud-based combination ERP (enterprise resource planning) and CRM (customer relationship management) enterprise system.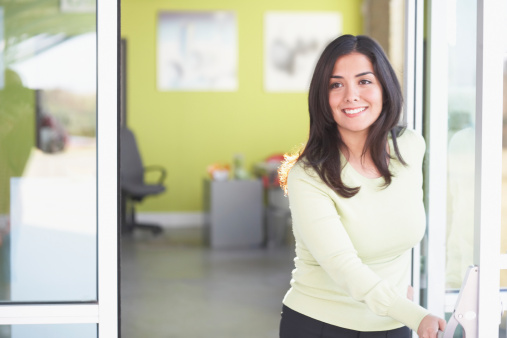 It turns out that Dynamics 365 recorded a growth of 65 percent during the first three quarters of Microsoft's 2018 financial year. This growth momentum makes the cloud-based product one of Microsoft's fastest-growing businesses, outpacing even the celebrated Office 365.
Microsoft announced this development at the Inspire 2018 partner conference, where its channel leadership outlined the key opportunities for partners and the tech giant's investment plans for the coming fiscal year.
Microsoft boasts a vast network of partners comprised of hundreds of thousands of innovators who drive positive and global impact. The Microsoft partner ecosystem builds everything Microsoft – from gaming experiences to business line applications to industry-specific solutions on the company's cloud environment, Dynamics 365.
Through a series of announcements at the Inspire 2018, Microsoft made it clear that the coming months are going to be a time for acceleration, hinting that there's no time like the present for partners to seize the opportunities occasioned by Dynamics 365.
Here's a rundown of the key takeaways from the Microsoft Inspire 2018 partner conference.
Microsoft to provide partners with free training
In the coming year, Microsoft is seeking to provide members of its vast partner network with free training opportunities to assist them with getting involved in the cloud-based Dynamics 365 and multiple other business apps such as Power BI business analytics service.
Microsoft partners will now be able to access the company's Dynamics online learning environment free of charge. Partners previously had to pay a fee to access this service.
Dynamics learning is a mammoth suite of self-service sales and technical resources, which are extremely essential to the partners' innovation processes. Microsoft is also launching a four-day boot camp training for its partners involved in a FastTrack engagement solution architecture – to be attended in person.
The best opportunity for launching a new practice with Microsoft: Dynamics 365 
At Inspire 2018, the executive vice president of Microsoft's Worldwide Commercial Business organization, Judson Althoff, was not slow to pinpoint Dynamics 365 as the ideal product area for any partner or innovator who wishes to launch a new practice with the company.
According to him, Dynamics 365 presents a surging opportunity that would suit anyone who wishes to start a new line of products and services from Microsoft. He was keen to encourage partners to invest in the Dynamics 365 business, noting that it is currently unmatched by any business in the multinational tech company's portfolio. That automatically makes it great for entrepreneurs who wish to build a thriving business in the near future.
Partner capability indicator – for data-driven business decisions
This is a new offering available to partners within the Partner Contribution page. It is designed to empower partners to be able to make more informed business decisions based on actual data. The offering is replete with metrics that show the users (partners) their successes, their customers' accomplishments, as well as areas that could use some more attention.
Through the partner capability indicator, people can also see how they're doing compared to other partners and use this information to inform the planning of new, richer business goals.
Overall, the offering is designed to ultimately help partners with tracking their success and improving their business decision-making. They will be able to see the overall health of their system following the implementation of the offering, across all Microsoft business lines.
More incentives for every new customer acquisition and cloud usage
Microsoft partners have always enjoyed alluring incentives from the company. Following the Inspire 2018, these incentives are either doubling in figures or multiplying with significant margins.
In the coming business year, new customer acquisition for business applications will now allow partners to earn incentives in the range of 10 to 50 percent more than what they've been earning in the past.
Additionally, users will now earn double the incentive package for cloud usage and adoption of business app seats. This, according to Microsoft, will likely place it above its competitors' rates. This incentive is intended to ensure that the company not only promotes the buying of new seats, but also the rewarding process of turning those seats into active ones. The incentives are also meant to encourage the expansion of seats beyond the initial seat count.
Incentives for co-selling solutions
Microsoft has been offering special incentives for its salespeople involved in co-selling solutions from Azure partners for a year now. Going forward, the company is rolling out the co-selling incentives to Dynamics 365 as well.
Through these co-selling incentives, the company's salespeople that co-sell with an ISV partner will receive a 2-times multiplier in quota retirement.
Wrap up
Whether Dynamics 365 is going to maintain the pace or accelerate further remains to be seen. However, it's clear that Microsoft partners are the biggest winners from the Inspire 2018 announcements.