The managed service providers market is fueled by necessary business solutions above all other drivers of this burgeoning industry. The managed services market will reach $242.4 billion in worth by 2021, up from $145.33 billion in 2016, which is a Compound Annual Growth Rate (CAGR) of 10.8%, according to Markets and Markets. The managed IT services segment alone is slated to reach $731 million by 2020. But what exactly does this translate to in terms of immediate benefits for managed service providers (MSPs) and their clients? Is it less about the spiking vertical markets many MSPs (and their clients) profit from than the technological needs driving SMBs and other organizations to the use of managed services?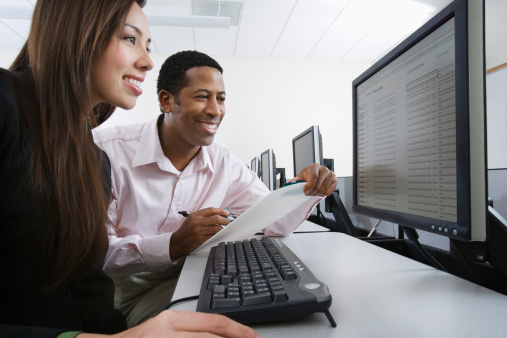 Many enterprise executives as well as their clients are aware of how managed services can help solve many business problems today. Add to that the cost savings vs. set costs, backups needed that are protected as opposed to on-site, cloud, etc., and you can start to see how valuable and profitable MSPs can be for both the MSPs themselves and their clients. In fact, there is a true quid pro quo situation happening here, whereby a reciprocal demand is fueling growth on both sides of the services counter. And, there are many ancillary services within the MSP market that are seeing monster growth, such as the cloud migration services market, which on its own will reach over $7 billion USD by 2021. Think of how many companies – of all sizes – are opting in to cloud migration (as well as all the various other services) along with new ones daily and the mind boggles at the possibilities.
10 Facts About the MSP Market
Gartner analysts say that 20% of businesses will own no IT assets, but will instead outsource their IT to MSPs.
AMI Partners researchers say that SMBs in North America increased MSP spending by 28% annually between 2010 and 2015.
A recent Spiceworks survey shows that SMBs spend about 19% of their total budget on managed IT services.
A recent Hurwitz & Associates survey of Dell Managed Services customers revealed that 70% of them used MSPs as a way to free up internal staffers to focus on strategic initiatives.
92% of Dell Managed Services customers said they were getting higher levels of service with MSPs than with previous means of IT management.
A survey by CompTIA showed that annual average spending on MSPs increased 126% starting in 2010.
The CompTIA survey also found that SMBs reported they spent the most on managed security and managed desktop services.
By 2025, at least 25 billion (some say as many as 100 billion devices) connected IoT (Internet of Things devices) will make the use of MSPs almost mandatory.
The huge demand for Compliance-as-a-Service will make that a multi-billion dollar MSP market by 2021.
Remote monitoring and management (RMM) platforms will ramp-up with new features, adding additional value for MSPs and their clients.
Now is the Time for Managed Services
Now is truly the time to get an MSP team in place for your small-to-medium-sized business – if for no other reason than your SMB enterprise gets the jump on the competition by having your IT management done by trusted professionals who partner with companies like Cisco and Microsoft. Waiting around to get managed IT services "someday" could be very costly for vulnerable SMBs – more vulnerable, perhaps, than even once imagined. This will be especially true for at-risk industries, but now all industries that use IoT networks, store sensitive data, or who want to be competitive at all need to get on board the MSP train.
Need Advice on Managed Service Providers?
Bralin Technology Solutions is a highly-rated managed service provider that's just the right fit for many business enterprises who want to streamline their networking and productivity. Call us at (306) 445-4881 or (306) 825-3881 or email us at info@bralin.com for more information.