As one of the leading brands in the electronic medical records industry, TELUS currently serves over 13,600 physicians and maintains nine million patient files. However, is it the right solution for your clinic? Let's take a closer look.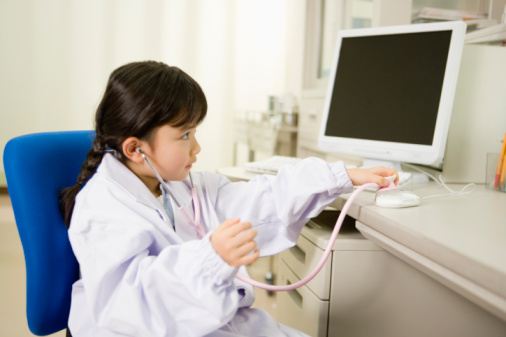 What is TELUS Practice Solutions?
The PS suite, or "Practice Solutions" suite is designed to give doctors a customized, powerful tool to build a patient database and organize it so that it can be easily accessed. Available for both PC and Mac operating systems, the PS suite can be installed locally or over an application service provider.
The PS suite is OntarioMD EMR Specification 4.1 Funding Eligible; however, this means nothing without the right mix of features for your office. Here are the highlights.
What are the Relevant Features of the TELUS PS Suite?
Scheduling – Doctors are able to optimize their work schedule and patient flow. The platform works within a single or multi-doctor environment. The system also implements a time conservation standard so that the office stays on time.
Billing – Claiming monies owed becomes much easier with a platform designed to track and organize direct patient, third-party billing and government-insured instances. Doctors no longer have to trust their billing to go out on time; the system automates this seamlessly. If there is a need for data entry, user defined codes help to simplify the most complex processes and save time.
Administration – The PS suite adapts to the workflow of the doctor that it serves. Doctors will no longer forget assessments or diagnostic investigations because the PS suite will remind them based upon guidelines that the doctor can set and reset at any time based on compliance measures. The administration suite also automates patient record updates, certain mass messages and billing for prescriptions.
Calendar – PS suite helps doctors create automatic reminders for interventions in patient records. These reminders can be set for patient groups or for individuals. The search tool helps doctors to easily track down individual records. Doctors can also print 15 prescriptions at the same time and watermark them to avoid fraud. The PS suite also offers access to drug interaction warnings as well.
Patient library – The PS suite gathers together all patient info in a highly efficient format, using a template that the doctor has the ability to customize. In the same way, a doctor can customize a letter template for instant referrals that look professional. These letters can be faxed or printed easily from the EMR.
Data sharing – Connect with partner clinics easily and share records securely using the Internet and provide referral doctors with vital information about your patient automatically.
Bralin Technology Solutions is the trusted choice when it comes to staying ahead of the latest information technology tips, tricks, and news. Contact us at (306) 445-4881 or (306) 825-3881 or send us an email at info@bralin.com for more information.