Managed service providers offer the enhanced project management, IT support, and reduced costs that businesses need to successfully grow.
Growing a business is a multi-faceted task that involves innumerable moving parts. From ensuring that the phone system works to managing the vendors to selecting multiple new office locations, business growth is a challenge for all departments, especially in-house IT. When it is time to grow your business don't put all of the pressure on your IT department, instead seek the help of a managed service provider to streamline the process and increase growth efficiencies.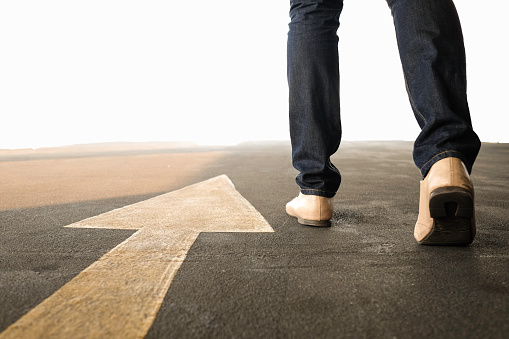 Take The Stress Out Of Growing Your Business
Your IT department is equipped to handle your in-house technology needs. However, as your business grows you might be tempted to task your in-house IT team with managing additional projects, users, and support, in addition to their usual office IT responsibilities. While your IT team might be up to the latter tasks, you run the risk of overburdening them and subsequently slowing down your growth capabilities. Instead of tasking your in-house IT team, you can choose to improve scalability and increase business growth opportunities by leveraging the capabilities of a managed service providers.
Experience the following benefits when you hire a managed service provider to help you effectively scale your business:
Improved Project Management. — Growing a business means taking on more projects. Additional projects leads to new servers, construction cabling, contractors, workstations, and additional IT, which is a lot for an in-house IT department to manage. A managed service provider is equipped to improve project management, so that you can focus on scaling your business. Whether it is to manage vendor relationships or handle the day-to-day management tasks for new projects, a managed service provider can become the single point of contact that you need to more effectively mange an increase in the number of projects.
Increased IT Support. — Scaling a business means new locations, which means that you might be tempted to hire on an additional IT support team. Hiring another IT support team means that you will have to allocate the time and resources for recruiting, payroll, overhead, and other expenses. Instead of allocating precious time and financial resources to hiring another IT support team, you can simplify life by working with a managed service provider. Your chosen provider will have the IT staff needed to provide an increased level of support as you focus on scaling your business. Instead of managing a new team, you will only have to work with a single point of contact who will keep you updated on the new locations.
Reduced Costs On Future Equipment Acquisitions. — Managing vendor relationships is a timely process. Fortunately for growing businesses, managed service providers already have existing equipment vendor relationships that will result in cost savings for your company. With the help of a managed service provider firewalls, workstations, servers, switches, and any other piece of IT equipment that you need to grow and run your business can all be purchased at a discount. Use your newfound savings to focus on growing your business to new heights.
The Bottom Line: Focus On Growth With The Help Of A Managed Service Provider
Growing a business is challenging enough without worrying about hiring new IT technicians, attempting to manage an accelerated number of IT projects, and juggling the purchase of new IT equipment. A managed service provider is the solution that you need to optimize your growth capabilities without incurring hefty overhead. Contact Bralin Technology Solutions located in North Battleford & Lloydminster via info@bralin.com or (306) 445-4881 or (306) 825-3881 to grow your business the right way.