Productivity is a major source of contention across offices everywhere. In today's workplaces, distractions abound. While there are the typical culprits of reduced productivity, such as cell phone usage and office banter, there are other factors that can wreak havoc in even the most organized office environments, like IT issues.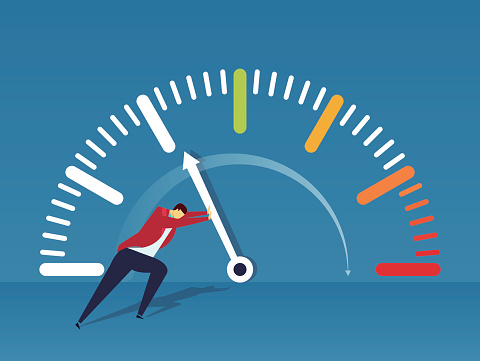 Determining which issues are responsible for lower levels of productivity will help you come up with a clear game plan to get production back on track, although the answer isn't always a simple one.
What Are Some Common Causes of Reduced Productivity?
A recent poll by CareerBuilder surveyed over 3,000 workers and 2,000 hiring managers to get to the root of significant drops in productivity. The survey concluded that 50% of employers say cell phone use is one of the biggest reasons for lack of productivity. Behind this came office gossip, which accounted for 42%, and unnecessary internet use with 39%.
Most surprisingly, however, it was discovered that the average U.S. worker wastes up to 22 minutes per day dealing with tech issues in the workplace. It may seem like a low figure, but combined, this can equal up to 95 hours per year — the equivalent of about two weeks of work! It's then understandable why a growing number of organizations are seeking out new ways to deal with their dreaded IT issues.
What Can Companies Do To Help With IT Issues?
Aside from implementing productive-centered technology, or spending time in learning time management techniques, there are other ways to ensure your company's workers are utilizing their time for maximum productivity. This includes cutting down on anything that unnecessarily eats at your workers' day, such as IT issues.
Tech issues are no fun for anyone, but they can be particularly frustrating for workers on tight deadlines. The same is true for managers who have seen first-hand the amount of time and money it can take to resolve these kinds of issues.
IT issues can range from inconvenient to serious. Here are some helpful tips that can help your organization cut back on productivity issues caused by pesky tech mishaps.
Conduct Training Sessions
IT issues in the workplace can arise from a variety of factors, many of which are beyond workers' control. It has been found, though, that some older workers have difficulty understanding certain programs or coming up with a fix for simple computer issues. To alleviate this, it would do employers well to host informative training sessions that can help bridge the gap between the older generation and a new generation of technology. These sessions don't have to be time-intensive, nor do they have to cover complex issues. An informative session can be as simple as teaching workers how to troubleshoot printing issues or going through quick fixes for internet outages.
Promptly Report Issues
IT issues can be more than just an inconvenience. The severe ones can seriously impact workers' abilities to perform their job duties, which is stressful for everyone involved. But for productivity's sake, it's important to create an office culture in which workers feel comfortable expressing issues once they arise. By encouraging your employees to report technical issues right away, you'll ensure no time is wasted in coming up with a solution. Additionally, there should always be a clear point of contact for employees struggling with issues. This will cut down on any confusion in regard to who or what organization can help with a fix.
Replace Outdated Equipment
While it may not always seem cost-efficient to do so, replacing outdated equipment is important if you're hoping to save time with IT issues in the long run. Although much of today's modern machinery is designed to withstand the years, older models can present quite the problem in today's offices. If possible, try to replace outdated equipment.
Hire Skilled Professionals
While it can be tempting to attempt to tackle issues on your own, in many cases, it's best to leave them to the professionals. You could inadvertently cause more serious issues with your tinkering. Investing in a skilled IT professional can save you time, money, and a world of frustration down the line.
Not only should companies hire IT professionals to fix tech issues, but they should also encourage them to share their knowledge about how to prevent such problems in the future. There are tech skill assessments that managers can perform during pre-employment to ensure employees are prepared to tackle issues that may arise. If you are working in a tech-heavy industry with complex equipment, it may be wise to implement a proper screening strategy to minimize the amount of unqualified employees.
Wrap Up
Together, these small steps can make a big impact in how your company's workers address issues in their daily work lives. By enforcing good IT habits among your office staff, you'll pave the way for enhanced productivity that can only improve your organization's bottom line.