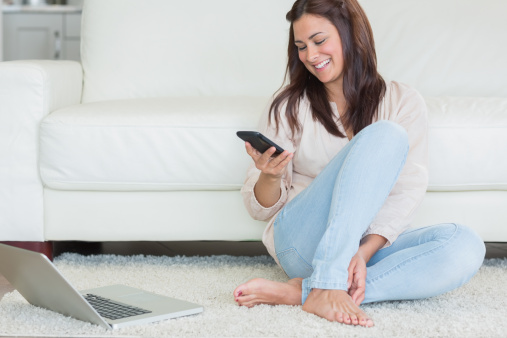 Put an end to your quickly draining iPhone battery by following the tips in this article! By simply turning off a few settings, you will prevent battery drainage without sacrificing functionality.
Here are the 5 main reasons why your iPhone battery dies so fast:
Push Mail
When you have push mail activated, it means that every second your iPhone is connecting to the server to ask if there is any new mail. This consistent and constant flow of data drains your battery rapidly!
The fix is simple: Go to Settings > Mail, Contacts, Calendars > Fetch New Data > Turn off Push. You can also scroll down to change Fetch to Every 15 Minutes – Don't Worry, the mail app will continue to send your messages right away.
Location Services
These next settings not only conserve battery life, but also promote better privacy and security on your iPhone. Location Services use up a lot of battery power because different apps are constantly searching for your location. You have the ability to turn off which apps can do this by navigating to: Settings > Privacy > Location Services
Now, navigate to: Settings > Privacy > Location Services > System Services. Turn these settings off if you find them unnecessary: Diagnostics & Usages & Location Based iAds. These settings send information to Apple constantly about your user activity to better target ads relevant to you, and to "improve iOS." Turn them off for privacy and increased battery life.
Close Your Apps
This sounds like an obvious one, but you'd be surprised by how many iDevice users don't know how to do this. It's easy to get excited about your fancy new technology and forget how to improve functionality and conserve battery life. After opening apps, simply double click to display all the apps that are open. Swipe upwards to close them.
Background App Refresh
Choose which apps are allowed to run in the background to get rid of any unnecessary battery drainage. Navigate to: Settings > General > Background App Refresh, to see a list of apps that are allowed to run in the background on your iPhone. If you don't find some of these apps necessary, tap the toggle switch to turn off background app refresh.
Turn Off Auto-Brightness
Right above the earpiece of your iPhone there is an ambient light sensor that your iPhone uses to adjust the brightness of your display automatically to suit the amount of light around you. Sometimes users let this setting go unnoticed and therefore fail to realize what is draining their battery when for instance, they're at the beach on a sunny day. To disable this navigate to: Settings > Wallpaper & Brightness and turn off Auto-Brightness.
For more information and tips on how to get the most out of your iDevice, contact our team at Bralin Technology Solutions. You can reach us at (306) 445-4881 or (306) 825-3881 or send us an email at info@bralin.com. Our team is dedicated to providing your business with the most productivity and functionality.