If you're looking for more security in your Facebook messenger conversations, you'll be happy to know that you may soon have more options right in the app itself—meaning you no longer have to switch to a security-oriented service like Telegram to conduct a private, encrypted conversation. Facebook has announced plans to implement an expanded offering of its cult-like "secret conversations" option to a much wider audience–as in, all 800 million current monthly Facebook Messenger users.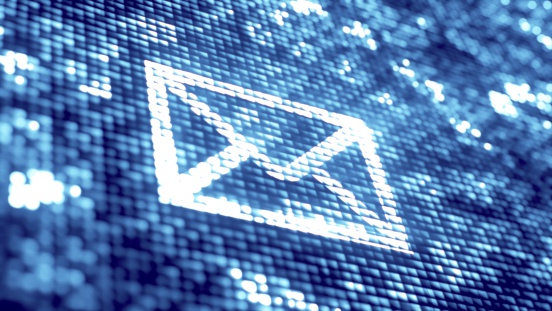 Facebook's Secret Conversations Offer End-to-End Encryption to Keep Things Private Between Users
Facebook has recently been testing a much more secure messaging system for its "secret conversations" function within Facebook Messenger. These encrypted conversations are currently only available to a certain subset of users, and they offer end-to-end encryption that prevents even Facebook from having access to the encrypted conversation.
New Self-Destruct Feature Means the Message Will Be Destroyed According to the Sender's Timer Settings
As an added level of security, Facebook Messenger's secret conversations can only be read on a device that belongs to the person that the message was intended for. A timer is also available for programming of the self-destruct feature, which allows the sender to apply an expiration date, after which the message will be permanently destroyed.
Facebook has been using Open Whisper System's open-source Signal Protocol technology to bolster the security of the secret conversations option. Industry experts and others, including Edward Snowden, have endorsed the Signal Protocol technology—and Facebook has offered users detailed specs as to exactly how the new feature works within its Messenger service.
Facebook Outlines Use Cases Such As Family, Health, and Financial Matters as Encryption-Worthy Subject Matter
The company has outlined a number of use cases for the privacy feature, including discussions about private family matters, financial information, and health-related details that aren't meant to be public.
Facebook also pointed out that the secret conversations feature won't support options like payments and content sharing of GIFs and videos. When users want to enlist the secret conversations function, they will need to open the app and select the encryption option deliberately. There isn't a default encryption option for Facebook Messenger's secret conversations feature at this point, as there is in Facebook's WhatsApp–and there hasn't been any mention of a default option in the works, either. So, users of Facebook's new secret conversations will have to remain vigilant when they want their conversation to be private, and choose appropriate settings each time they intend to initiate a secret dialogue.
With Further Testing During Summer 2016, Facebook Wants User Feedback to Measure App Performance
The company plans to make the secret conversations option widely available by the end of summer to conduct further testing and functionality in a wider user base. During the testing phase, Facebook will measure performance and introduce new tools to allow users to evaluate and report back their experiences.
800 Million Users Will Soon Have More Messaging Privacy
With the advancements Facebook is making in the secret conversations element of its Messenger app, the company is moving closer to a security standard similar to encrypted messaging apps like Signal or Telegram. The fact that 800 million monthly users make the Facebook Messenger app their preferred method means many more users will soon have the option of secure, encrypted conversations without the inconvenience of having to jump ship to a different app whenever they want some privacy.
Bralin Technology Solutions is your local expert in all things IT security and technology. We are always at the forefront of the latest advancements in IT security to make the connected world safer for our clients and their businesses. Contact us at (306) 445-4881 or (306) 825-3881 or send us an email at info@bralin.com for more information.