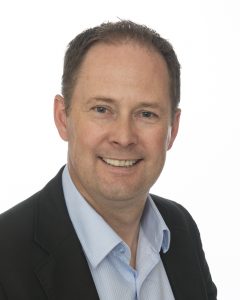 Paul Melrose Wyatt has been with Bralin Technology Solutions for the past five years. As an Account Manager, Paul's favorite part of his job is providing clients with solutions to technical problems that they truly appreciate. The difference between only handling an issue, and solving a problem is small but distinct and makes all the difference. When it comes to his technology, Paul considers his smartphone to be the tool that makes his life easier.
Paul has a keen interest in US history, and if given a chance to have a conversation with a historical figure, he would choose George Washington. While he's not one for buying tickets, if Paul were to win the lottery, he would use the money to travel (after investing a portion, of course!) to Italy and Greece. Italy would top that list, as it's home to his very favorite foods. He and his wife both enjoy traveling and consider themselves foodies, trying new restaurants everywhere they go.
If given free rein to use a single weekend to anything he wanted, he would choose to spend it with his wife and his children, who are away at university.
In his downtime, Paul enjoys watching TV and reading. He's been a fan of the A Song of Ice and Fire book series – better known these days as Game of Thrones – for many years, and has recently started a new spy series whose protagonist happens to share a name with his brother – Sean Wyatt.