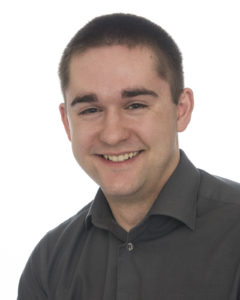 Andrew has been with Bralin Technology Solutions since March of 2010. His favourite part of working at Bralin is the feeling that comes with putting together a technology solution that clients are genuinely happy with. The one piece of technology that makes his own life easier is his password management app. He would be in trouble if he had to know all his passwords by heart!
His favourite pastimes are playing board games, card games, and video games. If given a chance to travel anywhere in the world, Andrew would love to travel to more islands in the tropics, enjoying the warm beaches and taking in the sights of tropical forests. A relaxing getaway with his wife would be his ideal use of a weekend he was free to do anything with. If Andrew won a million dollars, after first making sure it wasn't a phishing scam, he would pay off his debts and then finally make progress on the many home projects he's been procrastinating on.
Andrew's favorite foods are dishes that his Baba would make – things like roast beef, mashed potatoes, peas and carrots, pickles, buns, and pie for dessert. His favourite book is the Book of Revelations. Understanding the meaning of the visions John was inspired to write about and what they mean for us now and in the future is very exciting to him. If he could have a conversation with any historical figure, past or present, he would choose to speak to Jesus Christ. Not about any topic in particular, but just having the chance to converse with God's first creation would be an honour and very faith strengthening for him.