In today's world, small- and medium-sized companies — and even large corporations — are losing literally billions of dollars because of Internet scammers. The U.S. Federal Bureau of Investigation states that more than $2.3 billion has been stolen from businesses in less than three years. Scammers often impersonate one of the executives at a company to send an email prompting employees to transfer money out of the company — and directly into the scammer's hands. These email scams are becoming more and more sophisticated, and they have fooled countless unsuspecting employees.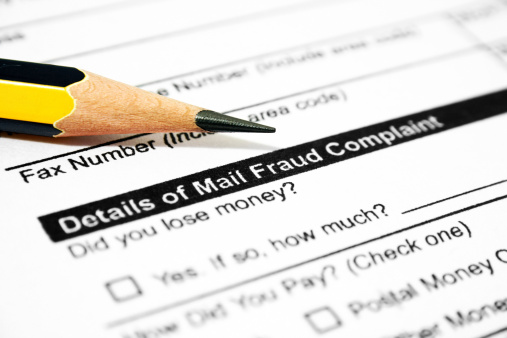 Business Email Compromise
These types of scams are referred to as "business email compromise." The problem has become so prevalent that the FBI issued a formal alert to businesses in February of 2016. Occurrences of cybercrime in the form of business email compromise are reported from all over the world, with more than 79 different countries impacted.
While cybercrimes like these were known to be on the rise, that they have now reached a multi-billion dollar industry for scammers is new information — and unquestionably a frightening revelation for business owners.
Scammer Success = Industry Growth
Experts in the fields of cyber security and cybercrime report that because of the high success level of the scammers and the relatively easy methods involved in achieving the crimes, it is very likely that this type of cybercrime will only continue to grow. Even more businesses are going to fall victim to these scams. The only way to avoid these increasingly clever scammers is education coupled with an expert IT team.
Signs It's a Scam
These email scams are successful because the criminals behind them spend considerable time and effort making them look as legitimate as possible. However, a few signs signal it may be a scam email, including:
A request for immediate wire transfer.
The wrong name on an email. For example, the email may be signed by a company's CEO rather than the lower-ranked person from whom it would logically come.
Unusual wording in the email message.
While companies can keep an eye out for signs like these, it is possible that an email will be so sophisticated and well-researched that no clear signs will indicate it's fake. The scammers may go to great pains to research the company they're dealing with, the individuals they're writing to, and the finances of the company. This may allow them to create extremely convincing emails that will put a company's well-being at stake unless the correspondence is immediately discovered to be a fraud.
Preparing Your Company to Outwit the Scammers
Want to be sure that your company is fully protected from Internet scammers? It is completely possible, but you need the right guidance to do so. Our IT experts are here to help. To get more info, give Bralin Technology Solutions in North Battleford & Lloydminster a call at (306) 445-4881 or (306) 825-3881, or send an email to info@bralin.com today.