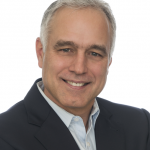 If you're in Western Canada, chances are you are facing economic challenges caused directly, or indirectly by the sudden drop in the price of oil. To say the oil patch has slowed in the past 18 months would be the understatement of the year!
Alright, we agree, the economy stinks. For most small-business owners, the next question likely is "now what?" Certainly, that question has consumed much of my thinking as a small-business owner.
Here are a few things that I've found helpful:
Cut expenses, but do so strategically. Cutting back in areas that do not impact productivity may be wise, but cutting back and reducing productivity is not. For example, which will have less impact on productivity –buying the lower quality company branded pens or buying the lower quality drill bits for your technician?
Help your existing people do more without breaking the bank. Likely, most of us are having to make do with less people resources. Are the systems and tools they use working optimally? If not, what can be done to help them "do more with less?" As an example, rather than having an employee print, collate, bind and mail or deliver files to clients, the files could easily and securely be shared using a file-share service.
Are there opportunities to gain ground on your competition? For example, might you buy a competitor? Or, invest in new competitive solutions while they are "making do" with outdated systems? Or add new lines of business?
Make the most of the "new normal." Here is an example: one business in our region was about a $25 million business and has now downsized to about $5 million. Of course, anyone in that position will have gone through a lot of stress and turmoil. But now that things have settled out and they expect to stay at this new level, they are asking the right question, "If this is the new normal, how can I run the best smaller version of my company?" Of course you're numbers are different, but we get the point. What does it take to be profitable at our new size?
At Bralin Technology Solutions, we continue to look for ways to help our clients succeed during challenging growth cycles. Regular discussions about topics such as the above help us deepen our partnerships with those we serve.
Call 306-445-4881 or 306-825-3881 or email us at info@bralin.com to assist you with running a more efficient company. Bralin Technology Solutions is here to handle all of your information technology needs – making sure you're always operating efficiently, despite any rough times in the economy.