You'd Be Surprised to Discover What Some IT Guys Will Hide from You!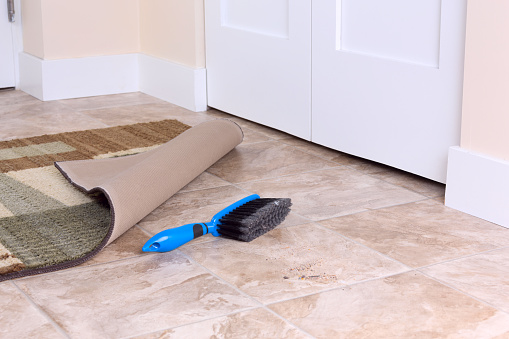 Are you 100% confident that your IT guy isn't sweeping problems under the carpet? Bralin Technology Solutions knows you'd be surprised to discover what some IT guys will hide from you. In fact, we know that small issues within your technology environment can turn into huge problems if left unresolved, but yet, some IT guys continue to hide those small issues from you.
Here's just a few examples of small but costly technology issues IT guys often sweep under the carpet:
Outdated hardware and/or software
Missing security patches and/or updates
Lack of a comprehensive business continuity plan
Unsecure mobile devices
And much more
Why do IT guys sweep these issues under the carpet? There's a wide range of reasons, whether they're far too busy with other clients to handle them or they simply fail to see the importance themselves, these issues can and will become huge problems that cost a ton of money due to:
Excessive disruption/downtime that impacts staff productivity
Potential data breaches that leave you riddled in debt
Inability to operate when disaster strikes
You can't afford to work with an IT guy who hides things from you. But how do you know if your IT guy isn't being entirely honest with you? Here's a few signs you need to watch out for:
They don't alert you regarding current threats: This is a major sign. When threats become a concern, your IT guy should be letting you know, as well as applying any patches, updates or fixes immediately.
They don't perform scheduled maintenance: If your IT guy isn't performing scheduled maintenance on your systems, they won't be able to let you know when hardware and/or software is outdated.
They don't meet with you on a regular basis: You need to have regular business review meetings with your IT guy to go over what's working, what's not working, and what needs to be put in place to operate more efficiently.
You need an IT services company that takes the time to take care of your technology and keep you informed of any issues that are happening. Contact Bralin Technology Solutions at (306) 445-4881 or (306) 825-3881 or send us an email: info@bralin.com. We're the preferred IT services company for businesses looking for a trusted technology partner.