The digital transformation of the economy is well underway. Is your business keeping pace, or falling behind? These powerful Microsoft innovations can help.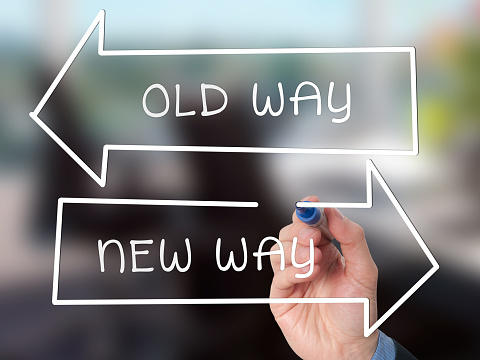 The digital transformation of the economy is well underway. Although some businesses might resist it and try and maintain the status quo for a few more years, most are aware that an internal transformation will be required to align with the future of the world economy.
Managed IT service companies take their cues from their customers, but the best ones strive to educate clients about ideal strategies for an optimal future. Is your current managed IT services company just focused on patch management and 24/7 monitoring, or are they mentoring and advising you about your best path to a full digital transformation?
Tapping Into the Power of Microsoft Innovation
Microsoft solutions can be a primary component of this internal change, and they can bring exponential business benefits. Products such as Microsoft Office 365, Microsoft Dynamics and Microsoft Cloud solutions can be integral to your business software arsenal and pave the way to a full, seamless transformation.
Microsoft has been introducing innovations to help usher in a cloud-based, mobile-driven world. New capabilities in Microsoft Office 365 are amplifying business productivity and connectedness. Microsoft PowerApps allows employees to make their own customized apps and share them securely with co-workers. Companies worldwide agree about the primacy of digital transformation, and Microsoft is addressing this need through its products in these key ways:
Empowering both workers and organizations
Improving the ability to collaborate dynamically
Enhancing engagement with customers
Expediting productivity and sharing through custom app creation
Infusing intelligence into processes and systems
Unleashing new levels of potential in workers
Allowing enterprises to control their own digital transformation
Here, more specifically, is how Microsoft products can help:
Expanded Office 365 Capabilities for Enterprises
New additions to Office 365 allow businesses to modernize themselves through voice, meetings, intelligence, security and privacy. These enhancements to Office 365 include:
Data Visualization and Analytics with Delve. Delve Analytics brings interactive, richly-featured dashboards that empower users through bringing valuable insights into where, how long and with whom they spend their time. This technology assists workers in being more productive with the most relevant people and projects.
A Synthesized Voice and Meeting Solution. The combination of Skype Meeting Broadcast, Conferencing, Cloud Private Branch Exchange, the Public Switch Telephone Network (PSTN) and PSTN Calling allows Office 365 users to connect with one integrated platform for calls, video, conferences and sharing that blends seamlessly with other Office applications.
Advanced Compliance and Security. Office 365 Advanced eDiscovery uses text analytics and machine learning to help reduce the risks and costs inherent in managing large amounts of data for use in e-discovery. Customer Lockbox gives users full control over data access in Office 365 through approval rights and permissions. Advanced Threat Protection and Power BI are also available in a new premium enterprise suite called Office 365 E5.
Many see the new Office 365 featuring Skype for Business as a real game-changer. It is the strongest voice and meeting solution on the market today, assisting companies on the road to digital transformation. Enterprises will be able to consolidate on a single platform for voice and productivity services. Costs and learning curve are reduced, and employees have more flexibility to work anywhere, anytime and on any device.
PowerApps
PowerApps address the way that business is changing toward a more mobile workforce. Required applications keep evolving, along with worker needs from day to day. Unfortunately, app development hasn't kept pace. PowerApps can change all that. This new service allows employees to create apps for specific needs on the fly. They are connected securely with business systems and easily shared with relevant staff.
From employee surveys to mission-critical apps connected to business cloud systems that can run on any device, PowerApps can help to benefit the entire organization in a customized, personalized way. It connects fluidly to SaaS including Office 365, Salesforce, Dropbox Dynamics and OneDrive as well as Oracle databases, SQL Server, SAP and SharePoint. Employees can also better collaborate with IT professionals for more business agility.
Dynamics CRM 2016
Data and intelligence are crucial to success in next-generation customer engagement. Dynamics CRM 2016 is Microsoft's most comprehensive CRM release to date. It features significant advancements in intelligence, service, mobility and productivity enhancements so that businesses can offer a better customer experience than ever.
Updated Dynamics CRM 2016 is powered by Azure Machine Learning models and brings data mining capabilities to glean insights that will help to drive more sales. Up-selling is personalized and customer service problems are more efficiently resolved. Task-centered mobile apps can be created to help streamline meeting follow-ups and more proactive interaction. Microsoft has also released the new version of Microsoft Dynamics AX, its flagship ERP solution.
Optimizing Your Journey to Full Transformation
These exciting innovations are helping to fuel an internal transformation in business that's bringing more intelligent collaboration and inspired productivity. Comprehensive first-party solutions like Office 365 along with Dynamics CRM empower businesses with app creation capability. Enterprises can now usher in their own digital transformation from within.
Is your business staying in step with the current pace of change, or falling behind? These powerful Microsoft innovations can help. Also, at some point, patch management and 24/7 monitoring just aren't enough; that's when it's time to partner with a pro who can help guide you to a full digital transformation.
Whether you are a company owner, IT professional or just looking for insights into maximizing technology in business, we can help. Contact Bralin Technology Solutions of North Battleford & Lloydminster for more information. Give us a call at (306) 445-4881 or (306) 825-3881 to get started, or send us an email at info@bralin.com.