CRM, or "customer relationship management," is a whole lot more than just a communications tool. If you deploy the right solution at the right time, it can literally act as the "brains" of your entire operation. It can put the huge volumes of data you and your employees are generating each day to work for you and can help you make smarter, more effective and actionable decisions for all time.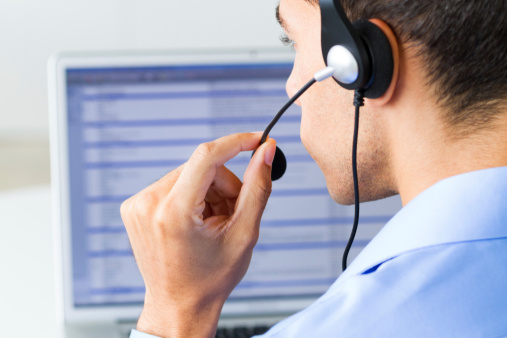 1. Bad Data = Bad Decisions
One of the most important ways to propel yourself forward in the world of business involves using all of the data you have at your disposal to make the best possible decisions moving forward. CRM solutions help businesses actually make sense of the huge volumes of data they're creating each day, allowing them to make the most intelligent decisions possible given the circumstances.
2. Never Lose a Key Customer Again
With CRM solutions, you now have valuable insight into not just the status of a customer, but the status of your business' relationship with that customer. You know when they've last been contacted, what that conversation was about and more – allowing you to nurture customers whenever possible to strengthen that relationship moving forward.
3. Eliminating Lost Sales
There is only one thing worse than losing a sale – losing a sale and not knowing why. With the right CRM solution, you can go back into your system and find out exactly WHY you lost a sale in the first place, allowing you to make adjustments to sales teams and other activities to help stop it from ever happening again.
4. CRM is the Key to Growth and Scalability
One of the most pressing challenges that businesses face today involves growing far too rapidly for their current systems. Growth is a good thing, but if you're growing too fast it can lead to gross inefficiencies in your system before you even realize you have a problem. CRM gives you the tools necessary to help stop this phenomenon in its tracks once and for all.
5. It Helps With Your Employees, Too
If you're worried about what would happen if you were to suddenly lose a key employee, don't be – at least not with a CRM solution by your side. CRM captures ALL activities between employees and your customers, allowing you to pick right back up where someone else left off – even if you previously thought that "someone else" was mission-critical to your organization.
6. Uncover Valuable Trends and Insights
If you've ever been in a situation where your revenue and profits were falling and you just couldn't quite figure out why, rest assured that CRM is here for you. CRM can help you uncover valuable trends and insights like factors that may be driving up the cost of your sales, how many opportunities you're not closing and more. All of this provides the necessary context to address these concerns as much as possible.
7. It's About Being Proactive
Perhaps the most important reason why customer relationship management is right for your organization is that it allows you to take a proactive approach to the future. The road to future success is paved with today's problems that you need to solve along your journey. CRM helps you accomplish exactly that, day in and day out.
Bralin Technology Solutions is the trusted choice when it comes to staying ahead of the latest information technology tips, tricks, and news. Contact us at (306) 445-4881 or (306) 825-3881 or send us an email at info@bralin.com for more information.