Which is More Secure for Business?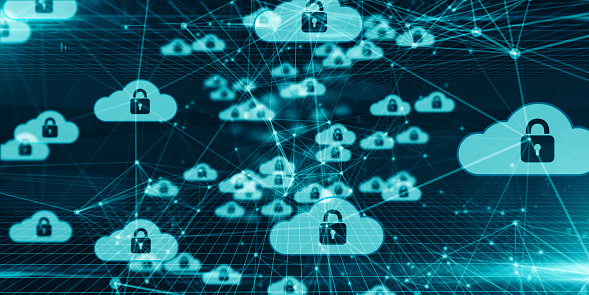 More and more business owners are getting their teams set up on dynamic and easily accessible Cloud platforms that centralize business processes and applications. However, as this becomes a more popular option, many businesses are beginning to weigh the pros and cons of different platform options.
From functionality, to access, to design, there are a lot of factors that go into choosing the right Cloud platform for business. However, the most important consideration is without a doubt security. As the digital business landscape becomes more and more susceptible to cyber threats, choosing a Cloud platform that has been designed with security in mind is critical to safeguarding company data.
The Cloud Contenders: Google's G Suite vs. Microsoft's Office 365
Arguably the two most popular Cloud platforms for business are Microsoft's Office 365 and Google's G Suite. Office 365 has long been the most widely-used among business owners. It mirrors familiar Windows apps, making it an easy-to-navigate, productivity powerhouse for businesses.
G Suite is newer, but in terms of security, specifically, Google has had a history of producing very secure software. Though Microsoft also has a strong security infrastructure, it has had to address quite a few security holes. However, when you lay the features out side-by-side and make all the necessary considerations, the security infrastructures for G Suite and Office 365 run pretty much neck-in-neck.
G Suite Security Strategies: Advanced Spam and Malware Detection Features
Data Monitoring & Protection
Google has a vast network of data centers, built with custom-designed servers and a unique operating system for security and performance. Because Google controls and monitors its entire hardware stack, threats can be addressed and blocked quickly. G Suite also offers full data encryption – both in transit and at rest. Not to mention G Suite's machine learning strategies that help detect threats intuitively.
In terms of protecting user data, Google has a stellar track record. Google takes malware threats very seriously and uses a variety of strategies to prevent, detect and expel malicious malware. Google's malware strategy is centered around infection prevention by using both automatic and manual scanners to immediately scour the Google search index to identify websites that may be malware or phishing traps.
G Suite is designed specifically with strict privacy and security standards in mind – based on industry-wide best practices. For organizations with compliance standards, G Suite is fully adherent. Google backs up these compliance promises with strong user contracts to ensure compliant environments are maintained.
Google has the following compliance certifications:
ISO 27001, 27018
SOC 2, SOC 3
HIPAA
FERPA
COPPA
EU Data Protection Directive and GDPR
User Access
G Suite has been consistently challenged in this area because initially, Google offered a very limited set of security management features for IT administrators from within the Admin Console. Even now, businesses should carefully examine G Suite's user controls, to ensure they cover the individual needs of different organizations.
However, G Suite has made strides in improving administrative control and they're continuing to work on new strategies as well. Administrators can now more easily manage user accounts and control access and user permissions. This helps prevent access to and sharing of sensitive company information by employees with unauthorized third parties.
G Suite's documented activity logs cannot be tampered with – so there's always a concrete record of activity to explore. The G Suite activity log can be accessed through Google's API Console.
When it comes to software and system updates, G Suite is fully loaded. Since the platform has always been fully integrated with the Cloud, software updates are in constant motion, automatically weeding out weak security spots.
Office 365 Security Strategies: Advanced Threat Protection and User Control
Data Monitoring & Protection
Though Office 365 has had some bugs to work out in terms of threat detection, the most recently updated Exchange Online Advanced Threat Protection (ATP) offers an email filtering service that specifically targets the most advanced spam and threats including malware viruses. This offers real-time protection against malicious URLs carrying phishing traps or other malware infections.
For Office 365, the design and implementation of the platform were created with Cloud security in mind. Data encryption is also a top priority in Office 365. The platform is equipped with multiple layers of encryption technologies to protect data of all kinds – both in transit and at rest.
Office 365 has over 900 controls built-in to its compliance framework. This enables the platform to stay up to date with ever-evolving industry compliance standards. Microsoft also has a specialist compliance team that continuously tracks standards and regulations to help develop common control sets to be built into the program.
Office 365 has the following compliance certifications:
ISO 27001, 27018
SSAE16
SOC1 Type II & SOC2 Type II
FISMA
HIPAA
EU Data Protection Directive and GDPR
User Access & Administration
In Office 365, user control is built into every section. Office 365 administrators have full control to review and establish security policies around sharing content and inviting external users across various applications. This allows Office 365 administrators to create customized policy infrastructures to meet the unique security demands of their organization.
Office 365 offers extensive options in this area. If administrators take the time to implement security controls correctly and communicate them well with team members, productivity and collaboration in the Cloud will remain more secure than ever.
In Office 365, there are controls to eliminate activity logs. Some claim this could provide a loophole for malicious insiders to cover their tracks, however, the ability is only available if privileges are allotted. The ability to eliminate the logs is useful as it allows users to weed out unnecessary data hoards. This makes security logs easier to search, explore and monitor as needed.
Updates in Office 365 used to be time-consuming and glitchy. Not to mention, original users needed installed software and were left at risk during update patchwork. However, since becoming fully integrated with the Cloud, Office 365 updates now operate seamlessly to keep user systems consistently protected.
Calling a Winner: Why Microsoft Might Have the Competitive Security Edge
As can be seen, both G Suite and Office 365 have dynamic and layered security infrastructures, designed specifically to strategically protect business users. While both have their shortcomings and bugs to work out, either platform could be attractive to business owners of all kinds, depending on their unique security preferences and demands. However, when looking at the big picture, Microsoft inches into the lead. Here's why.
When we think about security, threat detection is incredibly important. However, security isn't only about preventing bad data from coming in. It's also about ensuring company data stays private. It becomes important to remember that security is not synonymous with privacy. A Cloud platform should be actively invested in keeping company data private. And, if you read the fine print, Google just doesn't live up to this ideal.
If you're a fan of G Suite or thinking of making the switch from Office 365, make sure you consider this: Google's primary revenue stream is taken from advertisements. They have a history of confusing privacy policies that often result in the ability to sell user data to advertisers as they see fit. Microsoft, on the other hand, makes it clear that they will not, on any occasion, scan user data or make it available to third parties. That's a pretty huge difference. Additionally, Microsoft has years of experience working out security holes and optimizing security strategies for business owners, while G Suite is still quite new to the game.
So, while platform security features may measure up pretty evenly, it may be Microsoft's experience, reliability, and commitment to user privacy that helps Office 365 inch across the finish line as the more wholly secure Cloud platform for business. Regardless of what platform your business uses, make sure to stay in tune with their baseline security strategy as well as their plans for improvement and optimization. It's critical to make sure your Cloud provider is supporting your security standards, and never working against them.