Recently Brad Kowerchuk, CEO of Bralin Technology Solutions has implemented some changes in his business, which have enabled him to step away from the day to day operations. This has allowed him to focus his attention on strategic development and growth for Bralin Technology Solutions and the IT industry.
Brad regularly participates in The Strategic Coach Signature Program. This has benefited the Bralin team, as Brad returns with energy and excitement, having action steps in order to execute his vision for Bralin. Brad is leading the team to be the best at what they do.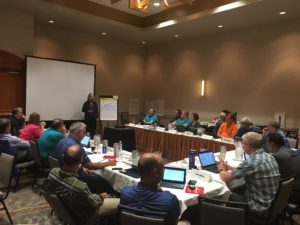 On behalf of Bralin, Brad has also recently participated in some facilitator training through HTG Peer Groups. This training will help Brad as he assists business owners to make the right growth decisions for their businesses. This too will benefit the Bralin team, and the business clients they serve, as the team fulfills Bralin's slogan "We manage your technology – so you can manage your business".
For more information about the work that Bralin Technology Solutions' executive members do to improve our business and the services we provide, get in touch with us right away at (306) 445-4881 or (306) 825-3881 or info@bralin.com.