Joshua Lange is in a work education program at John Paul II Collegiate in North Battleford.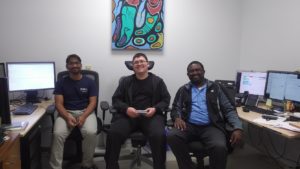 He was looking for some work experience in technology.  Bralin was happy to have Joshua join us in May and June to help us destroy old hard-drives and create inventories of surplus equipment.
We are excited Joshua was able to work with our team for a month, get some hands-on experience, assist in keeping our data safe, and enjoy some great snacks (yum – Krazzee Kones ice cream) along the way!
Wish you all the best in your future education and experience Josh!