February 15th and 16th saw Agri-Visions 2017 come to the Lloydminster Exhibition Grounds. Agri-Visions brings together a bustling tradeshow, keynote speakers, demonstrations, panels, and special events centered around the agricultural industry. Attendees had access to the latest information regarding the grain and cattle industries, and an opportunity to hear from experts from a wide range of specialties and perspectives.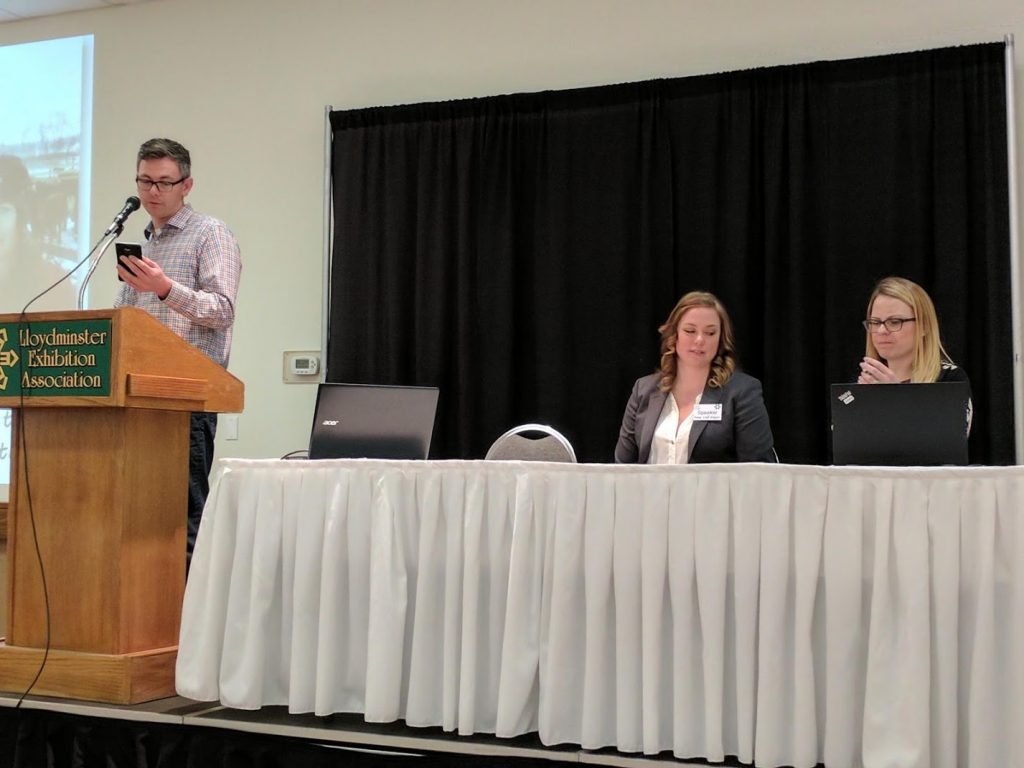 Bralin's Director of Operations, Jeremy Reynoldson, and Account Manager, Paul Melrose-Wyatt were in attendance on February 15th, and had the opportunity to meet and speak with a number of wonderful individuals working in the agricultural industry.
One of the exciting panels featured in Agri-Visions 2017 was the AGvocating Online Social Media Panel featuring Adrienne Ivey and Lesley Kelly, which Bralin had the privilege of sponsoring. Both of these talented women run popular blogs – View from the Ranch Porch and High Heels and Canola Fields respectively – that offer insight into the lives of farmers.
Their message was a simple one; social media provides an amazing opportunity for agricultural professionals to engage with the public, and makes it comfortable and easy for the public to reach out to them. Farmers are able to use platforms like Facebook and Twitter to connect with consumers, and in turn, consumers can learn more about where their food comes from, and make more informed decisions about the way they feed their families.
The two-day event was a huge success, and something Bralin Technology Solutions is thrilled to have been able to be a part of. It proved to be a great showcase for how diverse the agricultural industry is, and how far-reaching and integral technology is to the businesses and individuals that make up this industry.
Want to learn more about the IT support solutions we provide? Contact us at info@bralin.com or (306) 445-4881 or (306) 825-3881. We're the IT professionals businesses in North Battleford & Lloydminster trust.