Bralin Technology Solutions held a fantastic staff event the evening of Friday, October 20th to recognize five employees for their years of dedicated service to our company. The night included a sit-down dinner and bowling as a team-building exercise, as well as a staff recognition presentation by Brad Kowerchuk.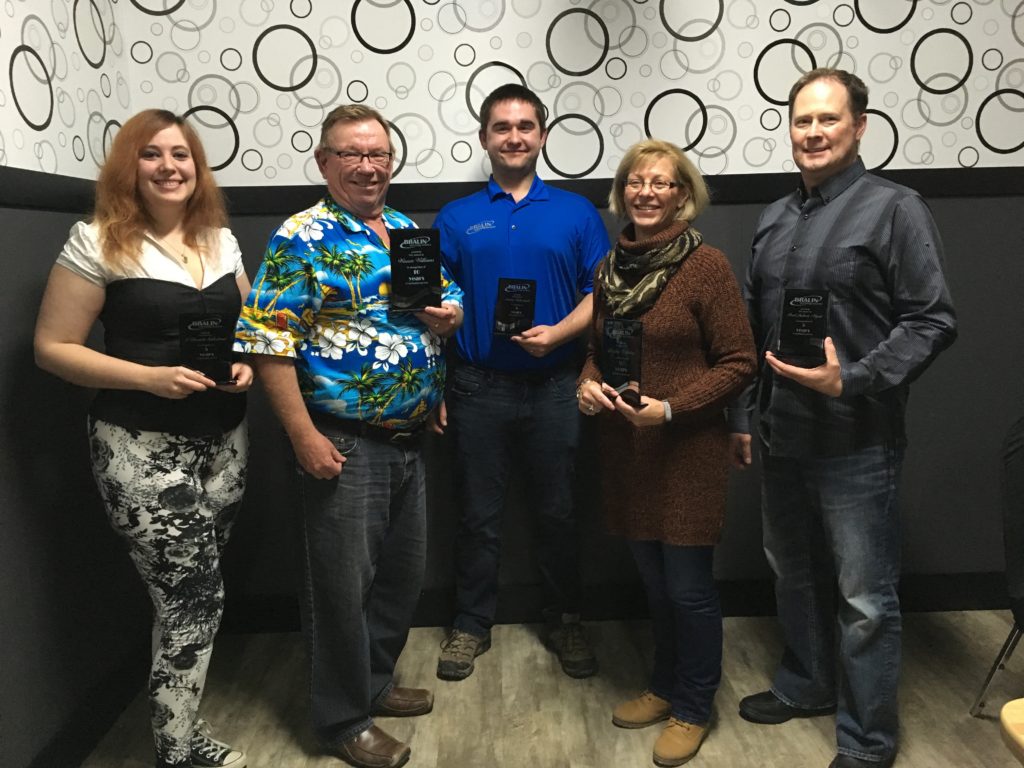 We couldn't be happier to have had the opportunity to thank Paul, Andrew, and Chantale for their five years spent with Bralin so far, and Warren and Shirley for an entire decade as part of the Bralin team.
"Linda and I are so grateful for the people we get to work with. It is especially important for us to acknowledge the years of service from Warren, Shirley, Andrew, Chantale, and Paul. They truly exemplify the important values of our culture and tirelessly serve the needs of our clients." – Brad Kowerchuk
Bralin would not be the company we are today without the hard work and dedication of our staff. We've been fortunate enough to build an incredible team over the years who share a deep passion for technology, and are always willing to go the extra mile to make sure our clients are always taken care of. Having the right people on board is what allows us to offer the level of knowledge and expertise that the businesses we work with have come to expect from us.
Thank you Warren, Shirley, Andrew, Chantale, and Paul! We can't wait to celebrate your next Bralin milestone with you!
Want to learn more about the IT support services Bralin Technology Solutions has to offer? Contact us at info@bralin.com or (306) 445-4881 or (306) 825-3881 today. We're the IT professionals businesses in North Battleford & Lloydminster trust.