What Are The New Updates On Microsoft Office 365 For August 2018?
As Microsoft continually works on improving the Office 365 experience for its users, the new August 2018 updates include some helpful, fun, and entertaining new experiences for Microsoft Office 365 users. Let's take a closer look at the new updates.
As of July 12th, Microsoft rolled out their Whiteboard app on Windows 10 that gives users the ability to collectively share their ideas and content.
Some of Whiteboard's features include the capability to draw, write, add images and create virtual sticky notes.  Team members can use a pen, touchscreen, and/or keyboard to share ideas. And your team doesn't have to be in the same room. They can work from their own devices and from various places around the world.
As with all other 365 apps, the Whiteboard app sessions are saved routinely to the cloud with an expanding technology that never runs out of space.
The app is a free download at the Microsoft Store after logging into a Microsoft account or Office 365 account.
In July, the OneDrive team announced that they launched a new OneDrive Activity Center that is easier to use. One great newly updated feature is an option for conserving battery life on Windows devices. Now, the OneDrive desktop client will instinctively pause sync when it detects a device switches to "battery saver" mode. If you still want to sync, it will give you the option to "Sync anyway." If you permit sync to remain paused, OneDrive will auto-resume the sync when it finds that the device is no longer in "battery saver" mode.
MyAnalytics is a tailored set of metrics that gives you the ability to establish habits that will make better use of your time.  It consistently gives insights into how you are spending your time and offers suggestions to work faster and smarter.
Now Microsoft offers a new feature called MyAnalytics Nudges. This new feature submits responsive, data-driven tips as you use Office 365. For example, when you receive new meeting invitations on your calendar, a MyAnalytics Nudge will give you a reminder to block time for your work before accepting the meeting invitation. You can see the existing time blocks on your calendar and reserve a time for the meeting without leaving your inbox.
The MyAnalytics nudges are currently offered in the preview for customers using both Workplace Analytics and MyAnalytics. As the kinks get worked out, Nudges will be available in phases as the summer progresses to enterprise customers on Outlook.
For those who need to work when they don't have direct access to a desktop or laptop,
Microsoft Kaizala is a new mobile app that speaks to these needs. Using an iPhone or Android device, you are able to communicate and get work done with Kaizala. It provides tools ready for you when you are out in the field and allows the main office to give you updates, send feedback, and chat.
Power BI allows you to easily collaborate with your teammates and partners by announcing report sharing in the Power BI Service. The Power BI team at Microsoft has created an easy way for you to share reports with filters and slicers applied.
Until this new update, you would need to take a screenshot or carefully describe the steps you took to construct the report. Today, you just have to check the "Share with current filters and slicers" box, and everyone will see the report with your filters and slicers applied.
Power BI reports are shared through email that adds a URL to the report. When you email the report, just instruct the recipients to bookmark the URL and the linked report will maintain the filters and slicers to present the report exactly the way you created it.
Microsoft is adding live event capabilities to Microsoft Stream, Microsoft Teams, and Yammer.  What this means is that customers will now be able to produce better quality live events. Whether you're creating a big companywide event, a leader update, or a team talk, you'll enjoy being able to bring people together in a live event.
Live Events will give you the opportunity to efficiently communicate updates to a small or large group using any device. Using Microsoft Stream to deliver studio-quality events which can be viewed in Microsoft Stream, Microsoft Teams, or Yammer, will cut down on confusion as well.
Also, artificial intelligence (AI), will soon be available in Microsoft Stream, including:
Facial recognition software that identifies who is talking
Speech-to-text and closed captions to be more inclusive
Transcript search and timecodes for quickly finding important parts of a video
Workplace Analytics recognizes collaboration patterns that have an effect on a business' productivity, effectiveness, and engagement.
These new team-focused dashboards in Workplace Analytics will help a company:
Locate relationship challenges such as too many meetings or too much overtime
Give teams ideas on how to be more effective through productivity insights and plans of action
Measure and track a company's progress goals over time by analyzing their objectives and their effectiveness at meeting the set goals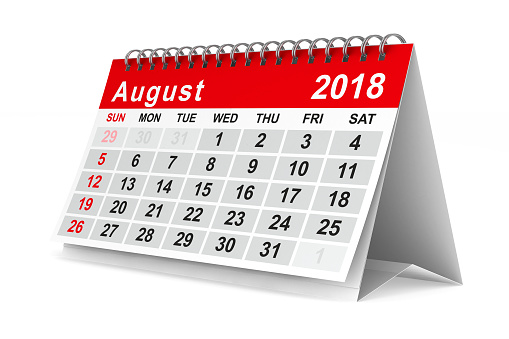 Wrap Up
Microsoft is still the leader in today's technology war. They continually create new and exciting ways to save your company and staff time, while improving the user experience. The new updates for August 2018 are no exception. They add some very helpful and fun new tools that make your work life a better experience.