The cost of downtime goes up exponentially when you're waiting for an unresponsive IT company. So why bother? Try our responsive Help Desk instead.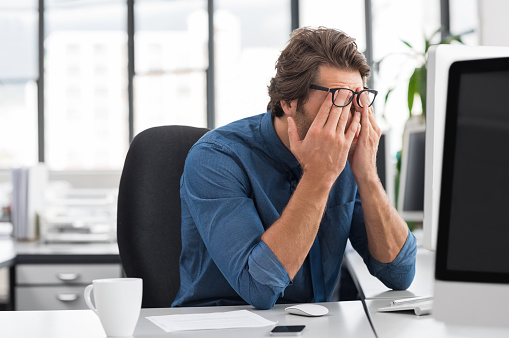 So much of the IT industry is dependent on time. How quickly an IT firm can respond to a problem, how much downtime their client deals with, how much they're charged for on-site repair hours, etc.  The speed of resolution is a primary factor in how valuable an IT firm's services really are.
We all know that downtime is bad. It's bad for business, bad for employees, bad for clients – bad for you. When your systems fail, your employees sit around twiddling their thumbs, waiting for it to come back online. Your customers get more and more frustrated, waiting to get what they were expecting when they came to your office or called you that day.
But the truth is, it's even worse than that.
Beyond the surface level issues caused by unexpected downtime, there's the reality that downtime both wastes your money and costs you in revenue. When you really dig into the details, downtime can cost you a lot of money in a relatively small time frame.
That's why it makes zero sense to put up with unresponsive IT support. Every minute of delay costs you more money in wasted staff hours, lost data, and lowered productivity, all on top of what you're already paying the IT firm in the first place!
The reality of modern technology is that cybercrime, serious weather, or even human error can quickly take your systems offline. IT is now such a central part of a business that server failure and software crashes will affect every aspect of it.
The computer isn't just one part of your business anymore. It's how you process sales, place orders, track inventory, and more. That means that one full day of computer downtime equals one full day of not being in business.
Given that your IT is such a foundational part of your business, you need to invest in support that will make sure it keeps working for you, day after day, regardless of increases in cybercrime, or bad weather, or a careless employee.
Bralin Technology Solutions is proud to offer high-quality Help Desk support services for your business. Unlike other network support companies, we won't put you on hold when you need our help.
We know when you have problems with your technology, your employees are unable to stay focused and productive, which means time and money are wasted and work doesn't get done. Our Help Desk professionals are here to give you the quick and reliable support you deserve with:
E-mail applications and Web browsers
Hardware and network troubleshooting
Printer installation and support
User administration
Desktop performance problems
Virus and malware infections

We specialize in proactive management and maintenance of your IT environment. With this type of support, most of the pending issues and possible threats in your system are neutralized before they affect your business. In-house IT staffs often operate on a break/fix model, which only address issues after a problem has occurred. Proactive maintenance keeps your systems running and your employees productive, which ensures a maximum return on your investment in technology and employee wages.
However, when something does go wrong, and you need our help, we won't keep you waiting!
Technology issues need to be sorted out as quickly as possible, and that's exactly what we'll do. Our Help Desk services give you:
Access to knowledgeable technicians that are able to resolve issues remotely or come onsite when needed.
Around the clock availability via our online ticketing system, phone or email, which means you are never left without the help you need.
A thorough explanation of the situation in plain, easy-to-understand terms to help you understand what is happening with your technology.
Comprehensive support solutions for anything you need to stay productive, including remote access, printing, email, phones, connectivity, and more.
Your business can't afford downtime, slowdowns, and breakdowns. Our proactive approach to IT management and Help Desk Services gives you the answers you need and speedy resolutions to any IT issues that may come up from day to day.
Our responsive Help Desk staff is internal and based right here in our offices.
Your assigned Help Desk technician will even come to meet you at your office – so you know exactly who you are talking to every time you pick up the phone and call.
We won't make you wait on hold – you can speak with us directly by telephone. If it's more convenient, you can access our Help Desk through the agent we set up on your computers, online portal, or email.