The All-New Surface Go: What You Need To Know
There's no shortage of gizmos and gadgets to choose from in today's tech world, but not all are created equal, and some are exceptionally unique, like the new Microsoft Surface Go. The Surface Go is the tech giant's way of combining the Surface Pro's premium features with affordability and portability – two of the most sought-after features for laptop and tablet owners, understandably. Touted as the "smallest and most affordable Surface yet," the Go is one of Microsoft's most exciting new ventures, and with its August debut fast approaching, there's plenty to know about this trailblazing 2-in-1.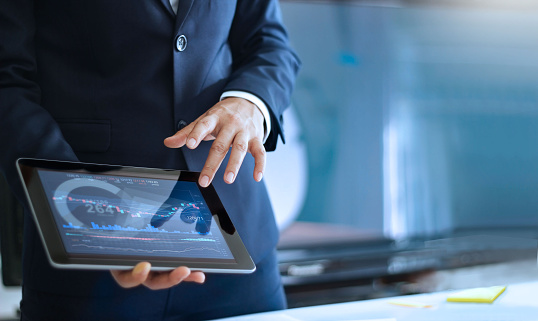 Those familiar with the Microsoft Surface line may have a solid idea of what's to come in the Go. Here are a few of the most interesting aspects of the Microsoft Surface Go, including specs, price, and all the things you can do with this piece of gadgetry in tow.
What Does It Look Like?
One of the Go's most endearing qualities is certainly its tiny size. Like its predecessor, the Go is a tablet that attaches firmly to Microsoft's Type Cover keyboard. Measuring at 9.6 by 6.9 inches, it's just 8.3 mm thin and weighs only 1.15 pounds. About the size of a composite notebook, with a 10-inch diagonal display that's sufficient for everything from business to entertainment, the Go is primed for accessibility, above all.
With a gadget made for accessibility comes a need for durability. The Surface Go boasts a magnesium enclosure and an ultra-bright, high-resolution touchscreen bonded with durable Gorilla Glass. And with respect to the design of the Go, convenience is key. It comes complete with a kickstand that extends to 165 degrees, as well as support for a stylus pen, which can magnetically attach to the tablet.
There are also plenty of ports to keep you productive all day. There is, of course, the charging port, but in addition, you'll find a USB-C 3.1 for data and video, as well as a MicroSD card reader and a headphone jack.
What Can The Surface Go Do?
When designing the Go, in addition to portability and affordability, Microsoft aimed for productivity. They sought to create a device that would be sufficient for both work and play. From Office apps for business and school to Netflix and Hulu for entertainment, Microsoft's team kept a wide variety of users and uses in mind to create a gadget that checks all the boxes.
When it comes to display, the Surface Go doesn't skimp. Its high-resolution PixelSense Display is custom-built and can support the Surface Pen with exceptional pressure sensitivity, low latency, low pen parallax and precision. All of this results in near-perfect note taking, design, and drawing.
Easy on the eyes but bold enough for vibrant videos, art, and photos, the Surface Go isn't short on aesthetics in the least. Even the Surface Pro's screen capabilities are unique. When in portrait mode, the screen is designed to fit the scale of school textbooks. While in landscape mode, pages will appear side by side, mimicking a paperback in your hand.
Power-wise, despite its small size, the Surface Go is nothing to scoff at. It gets its power from a 7th Generation Intel Pentium Gold Processor 4415Y, which allows for up to nine hours of battery. Other features include Windows' Hello face recognition camera, which will be used for bio-authentication, plus two front-facing speakers and a sufficient 8-megapixel rear camera to capture high-quality photos.
How Much Does The Surface Pro Cost?
Compared to the Surface Pro, the Go is a steal, and the most affordable Surface ever. When it ships in early August, it will cost $399. With this, users will receive 64 gigabytes of internal storage, plus 4 gigabytes of RAM. More costly options include one with 256 gigabytes of storage and an impressive 8 gigabytes of RAM, as well as an LTE version, which will be available later in 2018.
If you're looking for add-ons, you've got options in a Type Cover keyboard and stylus pen. The Surface Go has the option of a signature Type Cover, custom-made with design features that make for a superb typing experience. Ergonomic key pitch, excellent key travel, and high precision tuning are a few other details you'll find in the Type Cover. There is also the option to connect your device to the Surface Mobile Mouse for further convenience.
Wrap Up
With an ever-growing number of laptops, tablets, and other tech gadgets to choose from, Microsoft's taken big steps in creating something more affordable. Hot off the heels of the success of the Surface Pro, the Surface Go is the answer for those who want an inexpensive, but tech-heavy tablet computer. If you're among the crowd looking for a sleek combination of looks, function, and savings, the Surface Go may be right up your alley.