Critical News! IT companies are misleading their customers to make more money—Having them invest in the wrong solutions and saying: "Trust us. Everything will be okay." They lead these businesses down a slippery slope.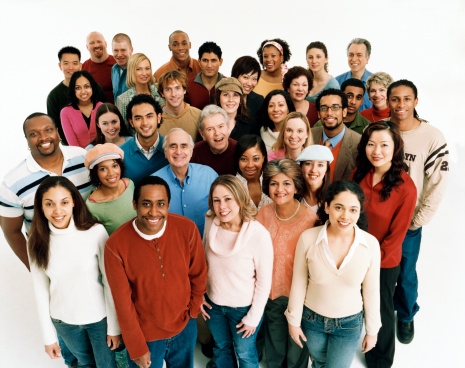 Many IT companies make a lot of assumptions about their customers—Outsourcing help desks and poor services where they never visit their clients unless there's money to be made.
They build their businesses by eliminating customer interaction, and continue to suck monthly fees from them. They don't want to go onsite to a client's business because they lose cash when they do.
They aren't really looking out for their customers—
Many lack the technical "know-how" and business acumen to provide the expert guidance their clients need. Nor do they have strong relationships with vendors and partners to provide the best technology services.
The sad result—
Many small-to-midsize companies across North Battleford & Lloydminster lose tens, if not hundreds of thousands of dollars a year because of inefficiencies and unproductive staff due to the wrong technologies.
Go ahead—
Ask your current IT company if they can guarantee things will be better by using them.
Bralin Technology Solutions Guarantees Things Will Be Better.
We provide technology that improves your business—With the best:
Tools,
Systems,
Processes, and
People
Our Guarantee to You
When you partner with Bralin Technology Solutions, you'll get an absolute commitment from everyone on our team. We make sure our clients have the right level of IT services and support. You'll have the IT foundation you need to attract great employees, provide excellent customer service, and streamline operations.
Partner with us and you'll get:
Expert guidance and advice.
A team of highly trained and skilled computer systems professionals.
A complete cyber security solution that keeps your business safe and secure.
A full business-continuity strategy ensuring all your data is protected, and your business continues to operate if disaster strikes.
In-depth knowledge of "The Cloud" and how it can help your organization.
Our Competitors Are Afraid of Us!
What our competitors don't want you to know is that they make money off your misfortunes. When your computers and network break down, they make money by offering their version of a managed services agreement. Then, when you do get a virus or ransomware, this service typically isn't included in the agreement and ends of costing you.
Our competitors don't want you to invest in the best cyber security solutions, endpoint protection or even a proper firewall. Why? They secretly want you to get that virus or ransomware infection so they can bill you for the work to get you back up and running.
Our Clients LOVE Us!!
Bralin Technology Solutions ensures customers invest in the right backup and business continuity solution. We want them (and you) to have a robust security solution, and the technology you need to improve your operations. When you do, you'll save you thousands of dollars—Money you can use in other areas of your business.
And we LOVE to stop off just to visit our clients, and listen to them say that they haven't had an IT issue in months!!
We've done this for hundreds of companies across North Battleford & Lloydminster, and we have the track record to prove it.
Ready to make a change and get the Best IT Service & Support Company in your corner?
If so, Bralin Technology Solutions is the company for you. We'll ensure that you have the right IT solution custom designed to meet the needs of your business. Call us at (306) 445-4881 or (306) 825-3881 or drop me an email at info@bralin.com. Let's connect and see how our team can help you.