If you run a business, chances are that you've thought about moving to an online productivity suite. The two most popular in recent years is Google's G Suite and Microsoft's Office 365. Touted as "innovative" and "the next big thing," Microsoft's productivity suite is a revolutionary concept when it comes to operating systems and computing. But why should you choose Microsoft over the other guys?
Because: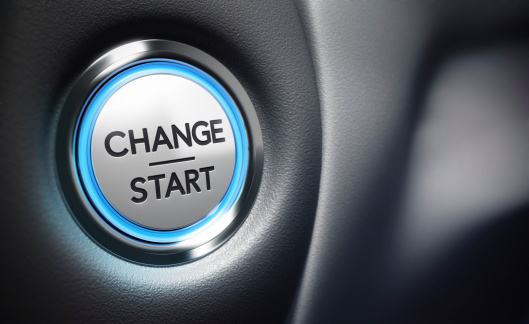 It's cloud-based. Doing all your computing in the cloud means that you always have access to your files as long as you're connected to the Internet. All of Office 365's tools will work on any PC/Mac, tablet, or smartphone. With O365, you can use the online versions of the productivity suite, or install them to your device.
 It's secure. Whether you're using the version of O365 installed on your machine, or the cloud version, you'll get the best level of security and encryption. The same set of Rights Management Services applies to both. None of your files can be accessed without the proper user credentials that are set up and monitored by Microsoft Azure. This provides the best security and control over your Office 365 data.
Data is backed up. Microsoft's Office 365 offers its own form of checks and balances, 24/7 support that's always on-call, and OneDrive to store all your files. But it's always a good idea to have an extra layer of protection by using a Managed Services Provider (MSP) who can monitor your backups and add an extra layer of security if your data is compromised or lost.
Office 365 offers major advantages over others. As with anything worth doing, there are pros and cons when moving your operations to the cloud. However, there are some major advantages when using the Microsoft Cloud:
You can work anywhere. If you have an internet connection, you can use your data from anywhere and on any device. You can check emails, access files, and work on a project all from the same place – even if that place happens to be the other side of the world.
Easy collaboration between coworkers. How many times have you had multiple people working together on the same project only to have one version go missing. With Office 365 you can avoid this. Collaborators can work on the same file and get changes in real time. You can also share files as links right from OneDrive, rather than as attachments.
Access to the latest versions of programs. Imagine having access to the most current versions of Word, Excel, and Outlook without having to pay extra or reinstall programs. All the most recent versions of everything in the Microsoft Office Suite are available with an Office 365 subscription.
Great security features. How secure the Cloud is for you depends on what security measures you have in place. With Office 365, there are quite a few built-in security features to keep your data safe. These include:
Encrypted email. Only the intended recipient can read an email.
Data loss prevention. O365 checks and ensures that sensitive data (like your social security number) doesn't get sent out via email.
Mobile device management. You can control Office 365 on your employees' phones, and protect company information.
Advanced threat analytics. O365 learns and protects company data, and alerts you of suspicious activity on the network.
Alongside all the advantages of using Office 365, there are also a few cons:
Subscription-based model. You must pay a monthly or annual subscription for your Office 365.
If the Internet is down, your data is down. Because Office 365 is cloud-based, if the Internet goes out, you could be without access to your data. Plus, if you have a slow connection, working with a cloud-based system isn't ideal.
Most people don't use all of its features. Most users don't use everything that Office 365 has to offer. They only use email, file storage, and access to Office programs. This isn't a terrible thing, but it means you're paying for features that you aren't using.
Microsoft throws in some great extras. Office 365 comes with 1TB of storage space in Microsoft's OneDrive cloud storage service, free web hosting and the tools to use it, and a full 60 minutes of Skype each month for making landline calls.
Microsoft Office 365 is a very good example of not only what a cloud service can be, but what more businesses are turning to for their cloud needs. Cloud computing is becoming a big part of more companies' tech strategy, and Office 365 is an excellent way to jump into the cloud.
Our IT experts can walk you through your Office 365 set up. Give Bralin Technology Solutions a call at (306) 445-4881 or (306) 825-3881, or email us at info@bralin.com, and we'll make sure you get the full benefit of this great service.