In business, keeping up with technology is of the utmost importance, both to keep pace with competitors in the industry, as well as to maximize productivity and efficiency.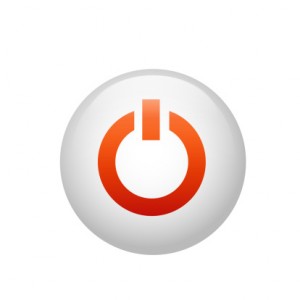 Microsoft's new Office 365 suite is a state of the art enterprise IT environment and is totally changing the way most businesses work. If you haven't already migrated your business to Office 365, take a look at this list of 5 important reasons why you should.
A System That Grows With Your Business
One of the beautiful facts of Microsoft's Office 365 is that is a system based off of "you pay for what you get". Smaller business are able to employ only the features and aspects that would be beneficial to their operation, but as the business grows, are able to implement additional services and data storage as needed.
The OneDrive for Business, which is the storage side of the suite, provides businesses with a colossal amount of storage space at an affordable cost. This means the worry and expense of having to purchase new hard drives for additional storage space are no more.
No Server and Maintenance Worries
Microsoft Office 365 is available on the cloud but is also flexible enough to integrate into a business's on-premise solutions should it be required to do so. The cloud offers so many advantages, with the most significant being in terms of cost effectiveness, and the savings in regards to maintenance costs associated with local servers. Instead, data gets stored in the Office 365 Trust Center, meaning all sensitive information is safe and secure in the hands of Microsoft.
The Flexibility to Work Anywhere, Anytime
Because Microsoft Office 365 is cloud- based, it means colleagues no longer have to be gathered in the same office, or chained to their desks in order to be productive, especially as a group. With the Office suite, it is possible to work from any device, including laptops, tablets, and smartphones, from any location, and security is never an issue because it is all backed by Microsoft's comprehensive security measures.
A Unified User Interface For a Collaborative Workflow
Microsoft has many great business tool apps, many of which are free and available on the Windows store. This is a great feature of the Office 365 suite, as users are able to select the tools that benefit them, and add them to the Office 365 home screen so they can be easily accessed in one convenient place.
Because the focus of Microsoft Office 365 is on making workflows more collaborative and streamlined, the entire Office productivity suite is available to users online, which allows colleagues and coworkers to easily make edits, leave comments, and improve documents in real time, from anywhere, without having to download the document.
A Simple Migration
Although the idea of migration may be overwhelming and confusing to some, making the move to Office 365 is an easy one. The transition is simple, regardless of the storage tools currently in use. The true beauty of Microsoft Office 365 is that thanks to the constant updates and improvements made by Microsoft, there will never be the need to migrate your data again.
Although transitioning everything to Microsoft Office 365, and implementing it amongst users may be a considerable amount of work, the switch is well worth it to be able to move operations over to a highly collaborative and efficient solution for your business.
Want to know more? Contact Bralin Technology Solutions at (306) 445-4881 or (306) 825-3881 or by email at info@bralin.com.